View & Update Profile
Tap on the Profile picture and tap on the View profile button to view your profile.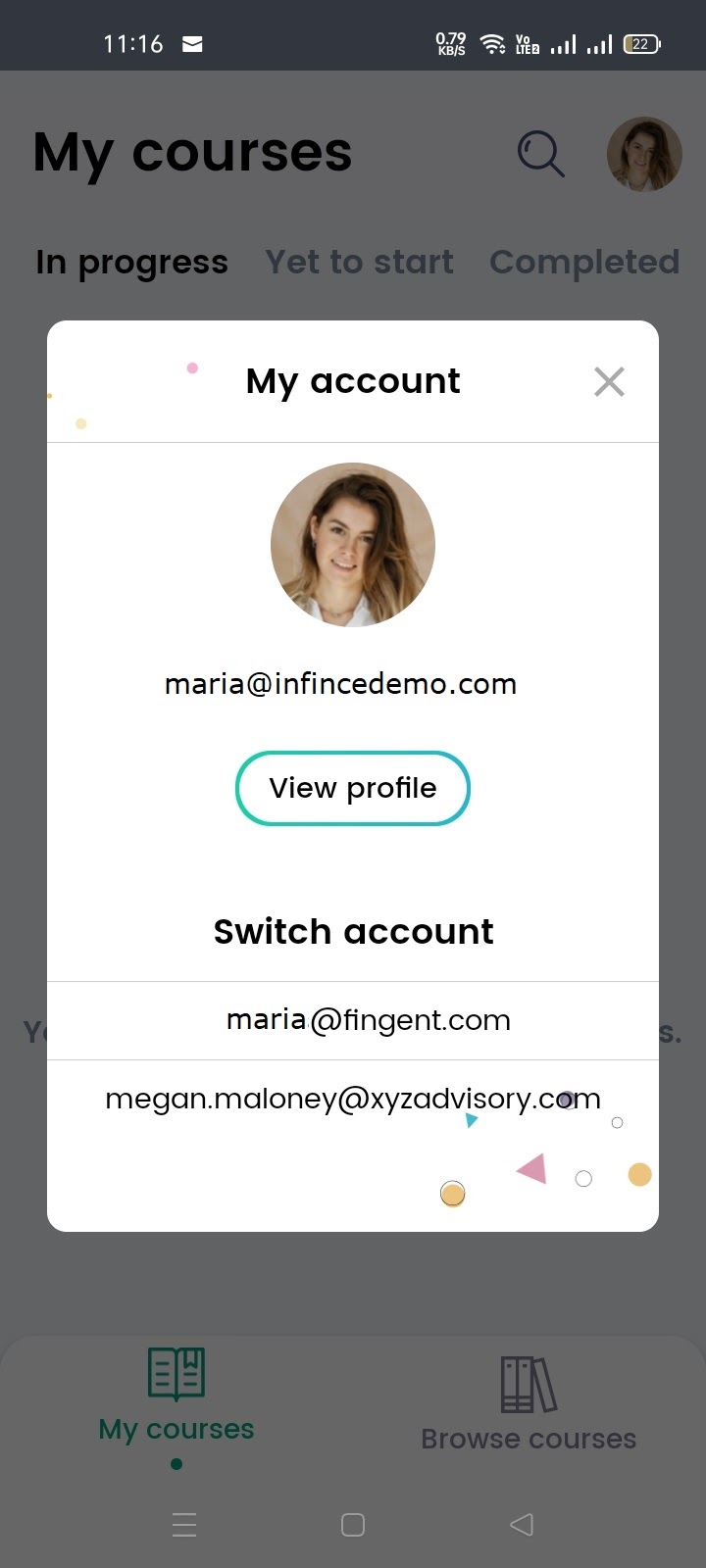 In the Profile Info tab, you can view your reporting manager, department, mentors, expertise tags and profile summary.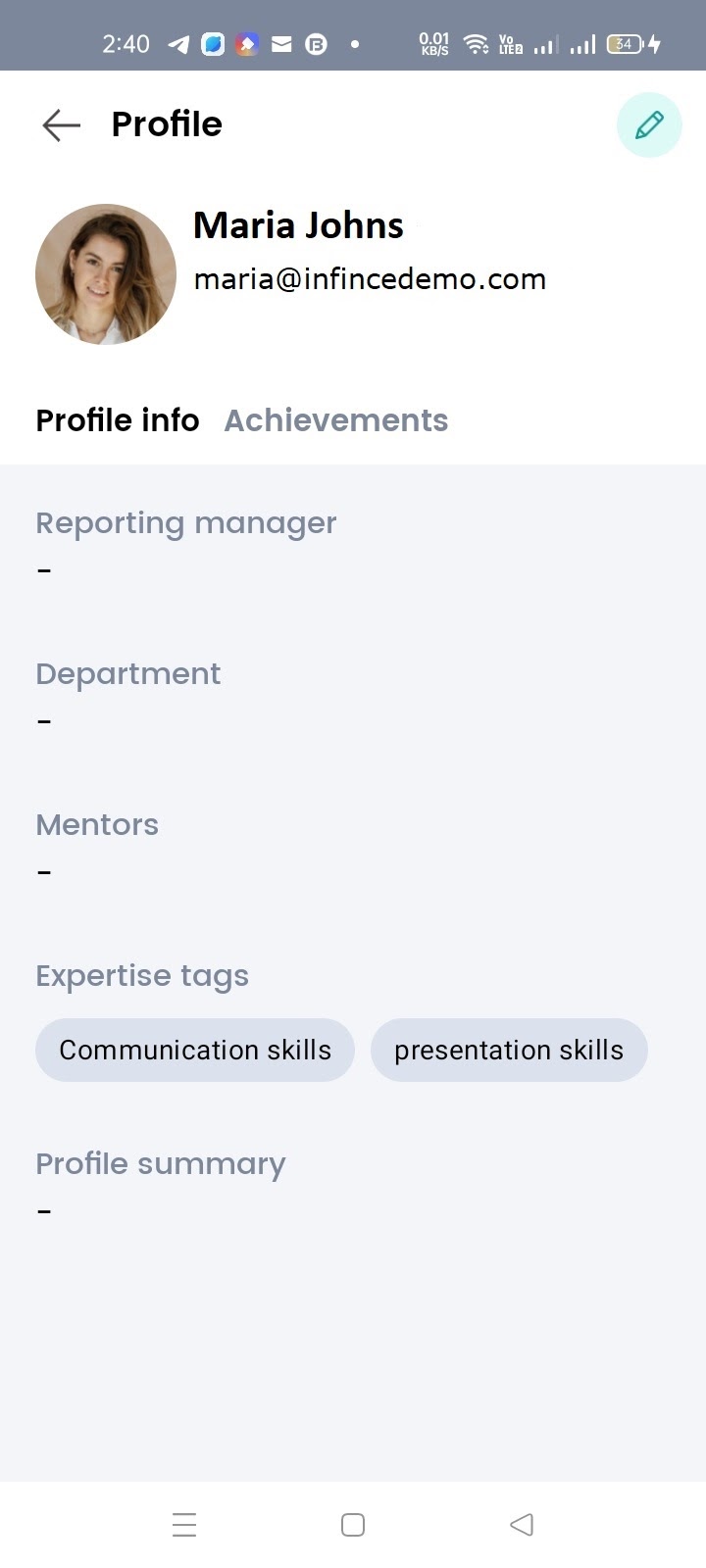 In the Achievements tab, you can view the badges and certificates achieved.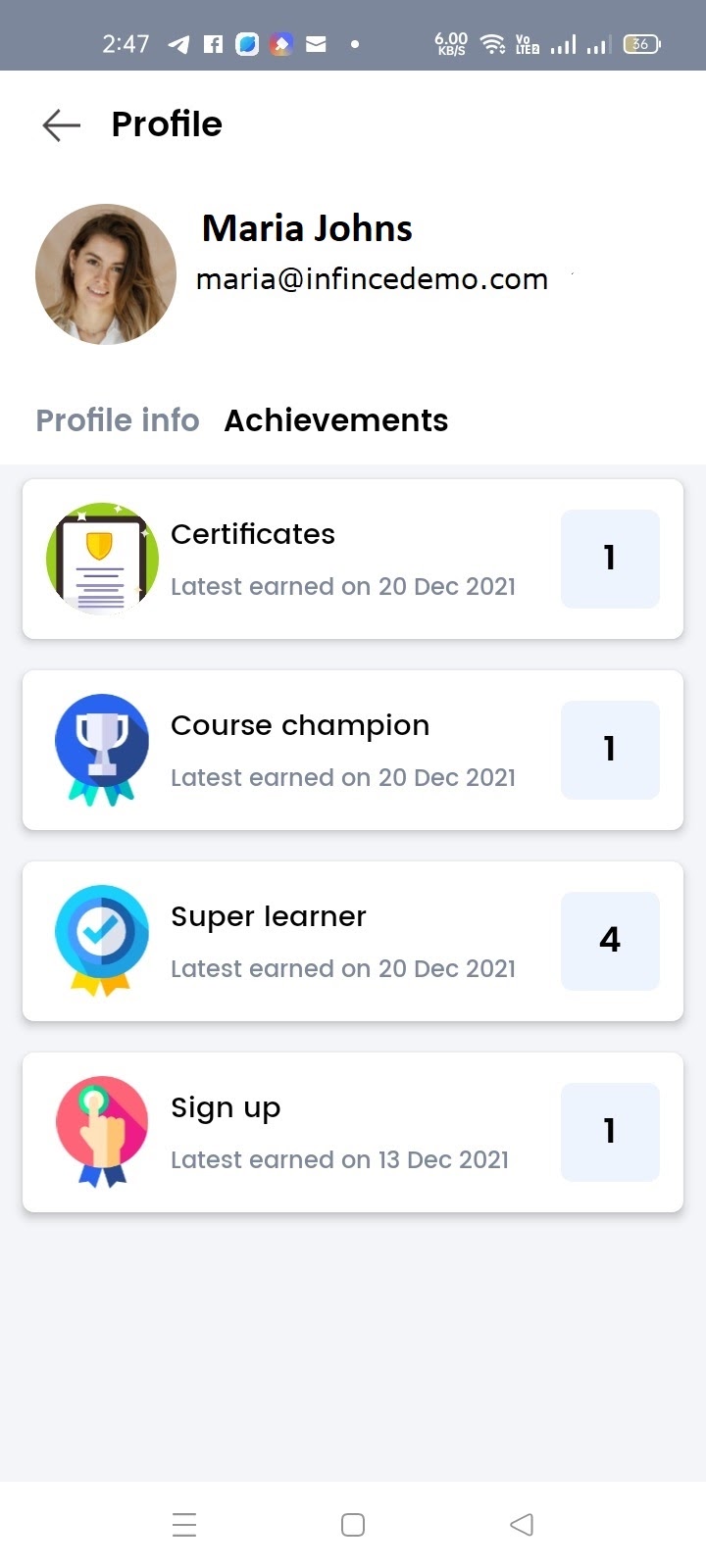 Updating your profile
You can edit your expertise tags, profile summary and click on the Update button.