Reviewing Tests & Assignments
Instructors can review the tests and assignments of the courses. Click on the Manage Courses tab, to view all the courses.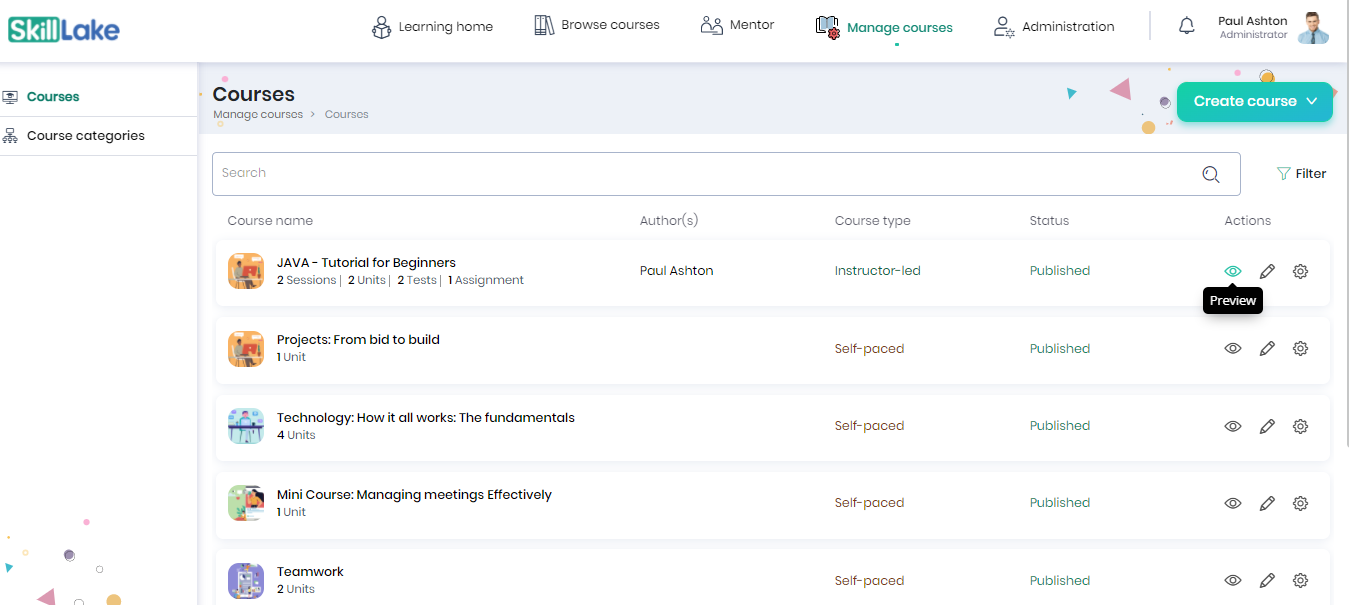 Click on the instructor-led course and click on the Preview button.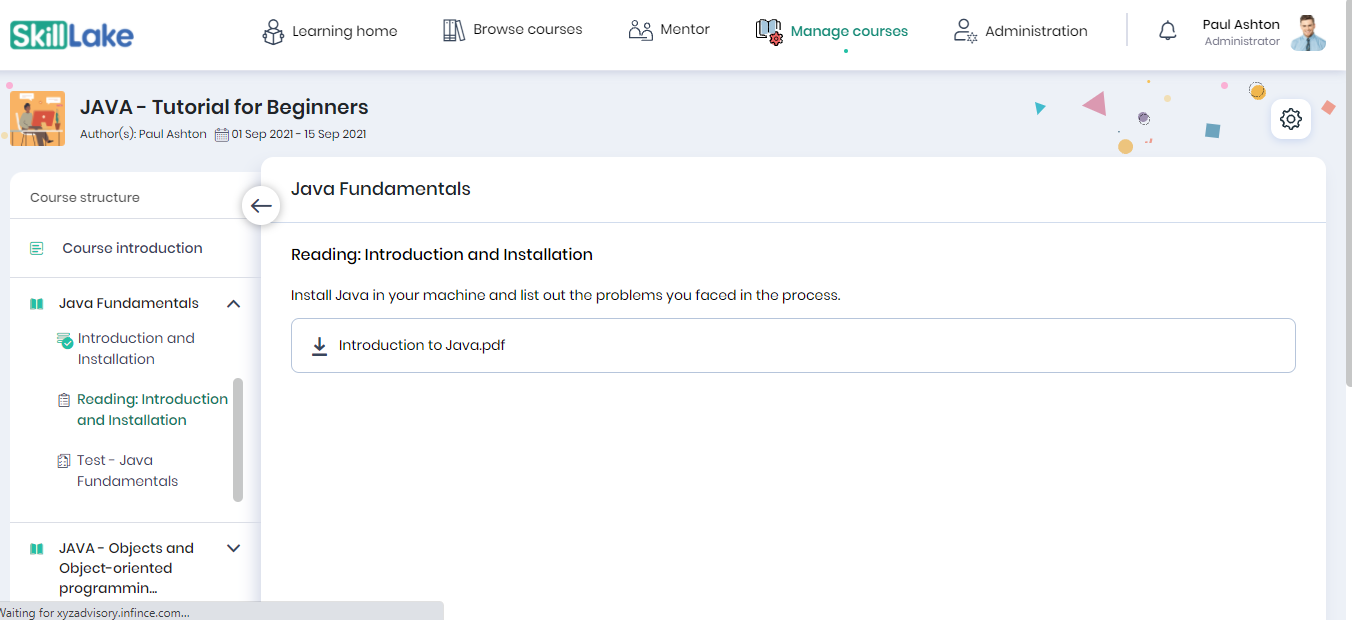 Instructors can also click on the Settings icon on the top right to view the Tests and Assignment submissions.