Corporate training platform that makes your workforce future-ready by closing skill gaps
Corporate training management becomes effective when it embraces a more individualized and continuous learning approach. Knowing how your employees learn and what motivates them will allow you to keep them engaged throughout the entire training process and improve retention.
Equipping employees to develop their individual strengths can positively impact their job success and your bottom line. That's exactly what Skill Lake helps you achieve. With Skill Lake corporate training system, you can implement personalized learning paths, dual learning modes, mentoring, competency mapping, feedback mechanism, and other engaging features to orient your corporate training management in the right direction.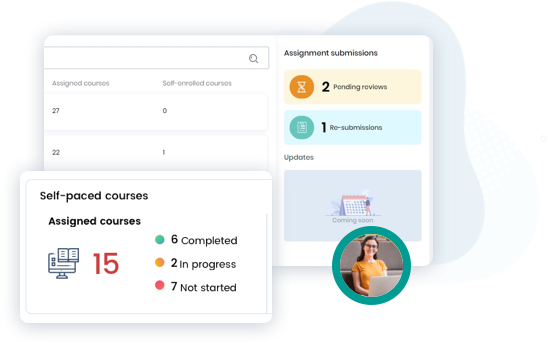 Solving a problem in corporate training is as important as designing a new course
The most common issues in corporate training management can hold back your training return on investment (ROI). A fair understanding of the challenges will help you solve them.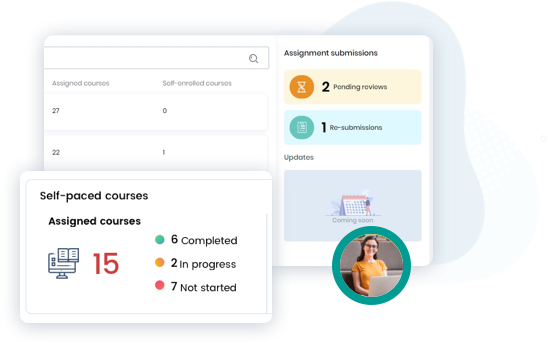 Inefficient Training Methods
Traditional training modes, such as in-person seminars, classroom sessions, and hours of lecturing and physical demonstrations are time-consuming, expensive, and are often based on a one-size-fits-all approach. These methods are inefficient as they fail to address your employees' individual training requirements.

Inadequate Assessment Techniques
Legacy training management systems lack the ability to effectively measure employee understanding and retention of the course materials. Poorly defined performance tracking metrics restricts on-the-job application of the knowledge gained and reduces your training ROI.

Obsolete Technology
Outdated technology, such as the lack of mobile compatibility and cloud support, poor user interface, bugs, and security or compliance flaws can hinder your corporate training efforts. The underlying technology stack of your corporate training system should offer the flexibility to add, edit, or update course materials on the fly.

Inability to Measure Training Results
Traditional corporate training platforms allow limited opportunities to assess how well employees learn content, ask questions, seek clarifications, or participate in discussions. It becomes difficult to measure the impact of training on employee performance and business outcomes.

Lack of Engagement
Hectic work schedules, tight deadlines, and time constraints deter employees from attending in-person corporate training programs. This results in low training completion rates and poor employee engagement. Passive learning, where the learner receives no feedback from the instructor, leads to employee resistance and lack of commitment.

Limited Scalability
Traditional corporate training solutions cannot be scaled to accommodate the rising learning requirements of a geographically dispersed workforce. Nor do they adapt easily to the training needs of your company's different departments, processes, or new workplace requirements.

Learning Not Tailored to Each Individual
Every individual has some shortcomings and training and development helps employees iron them out. It is important for a company to break down the training and development needs to target relevant individuals. Conventional LMS for corporate training may not be tailored to the specific needs or skill levels of individual employees and lack guidance from experts.
What makes Skill Lake the best LMS for corporate training
Skill Lake corporate training platform allows you to design and deliver skill development programs aligned to your business goals. You can track your employees' learning progress, assess knowledge retained, and measure training results, all through a single interface.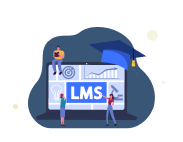 Multiple Training Delivery Modes
Skill Lake's LMS for corporate training supports multiple modes of learning - synchronous, asynchronous, and a blend of both based on the nature of courses and the availability of trainers. Mentors can assign self-paced (recorded) courses to learners or conduct live instructor-led sessions, based on your corporate training goals.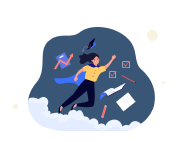 Boost Learner Engagement
Go beyond functional corporate training with personalized learning plans and dedicated mentoring. Convert learning into actions that enhance performance. Enable dynamic learning for your employees through deeply engaging virtual formats such as videos, motion graphics, interactive slide decks, GIFs, and so on.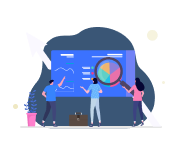 Performance Management
Mentors can evaluate their trainees and provide feedback, which improves their knowledge retention and learning accountability. Continuous learning, microlearning, regular assessments, constructive feedback, and blended learning help augment your corporate training efforts.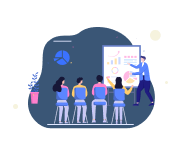 Personalized Training Journeys
Building the right skills in the right moment can be turned on a dime. Personalize your training programs by syncing your training and development strategy with your company goals. Skill Lake's customized corporate training solutions allow you to deliver courses that align employee aspirations with your organizational needs.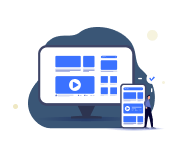 Mobile Compatibility
Allow your employees to log in to the Skill Lake corporate training system and take up courses from anywhere, at any time, through the intuitive and secure mobile apps available on both iPhone and Android. Mobile learning helps you ensure that your team's work schedules aren't affected because of time crunch.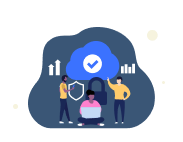 Multi-Cloud Hosting
Host Skill Lake corporate training platform on the cloud of your choice - your private server, public cloud, or on InfinCE, the comprehensive enterprise cloud platform. Access your corporate training system from anywhere.
Make Your Corporate Training More Effective and Desirable with Skill Lake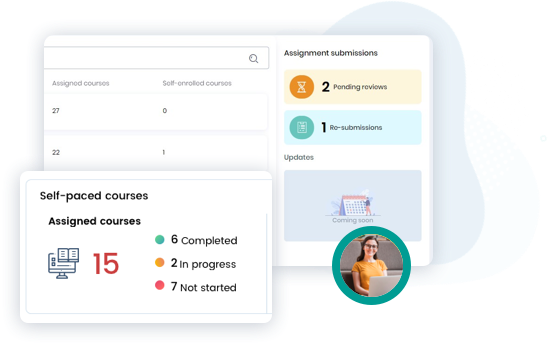 Competency Mapping
Measure your workforce's competencies, understand what skills they lack, and personalize your corporate training solutions to upskill your team. This equips your workforce to meet the rising business needs.

Mentor Mapping
Every employee is connected to a suitable mentor who monitors the progress made by learners and provides regular feedback to boost knowledge retention and learning accountability.

Course Library
Bring all your scattered course content and corporate training programs in one place. Maintain a well-organized, searchable course library which your team can readily access.

Gamified Learning
Motivate your employees to quickly achieve their learning goals and pursue new learning objectives by encouraging them through virtual rewards, badges, and points.
Learning Modes
Multiple modes of learning- instructor-led or self-paced learning, or hybrid mode to enable learning at the user's convenience.

Update Legacy Training Content
Give your traditional courses a fresh makeover that exactly meets your organizational strategy and employee aspirations. Present your course materials to the right user in the right format.

Real-Time Visibility
Gain full visibility over corporate training programs, identify skill gaps, and take actions to upgrade your course materials. Enhance your business agility and decision-making with consistent, accurate, and real-time insights on your employees' learning goals and accomplishments.

SCORM Compliant LMS
Through the hassle-free upload, management, and delivery of SCORM content, organizations can seamlessly meet their learning & development goals through Skill Lake. We support courses that are compliant with the widely accepted SCORM standards—SCORM 1.2 and SCORM 2004.
Here is what our customers say
Skill Lake is so easy to use. The interface is plain and anyone can learn it in a snap. Creating courses and assigning them to users was easy. Gamify elements like virtual rewards and certificate badges did actually motivate our employees to complete their training faster. Mobile accessibility is also an added bonus. We're able to deploy Skill Lake real quick and customize it for our company processes without hassles.
Five Brothers
Asset Management Solutions
Deploying Skill Lake was the best decision we've made. It was a real breakthrough in course enrollment and delivery of training for specialized and complex procedures such as those in boiler and plant operations. It's an easy-to-use platform that makes it easy to create and assign courses, track progress, and mentor each learner personally. What was so distinct about Skill Lake is that it combines a feature-rich LMS and CRM that greatly reduced the amount of manual work and time we spent earlier.
The Training Center
Boiler & Plant Operations Training
Know about Training Management System