Completing and Submitting Assignments
The learners can complete the assignments allocated to them and upload them to the course.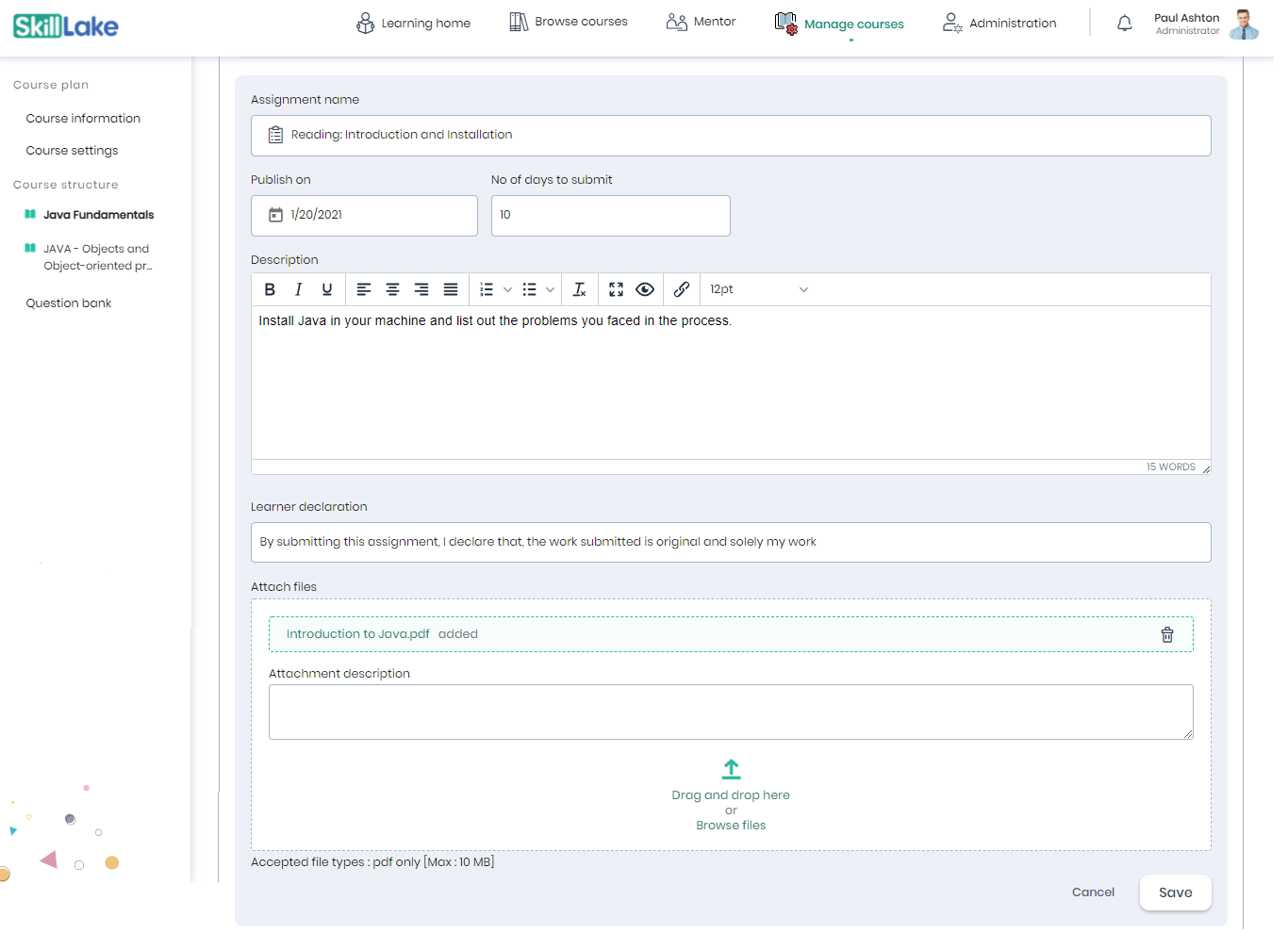 After submitting the assignments, the course instructor can evaluate it and can set the score and enter his feedback. The learner can view the assignment submitted date, instructor who reviewed, reviewed date and the uploaded assignment.