View Test Results
The learners can view the results of the test they have attempted. They can see if they have passed or failed in each of their test attempts and identify the areas that need more focus and improvement.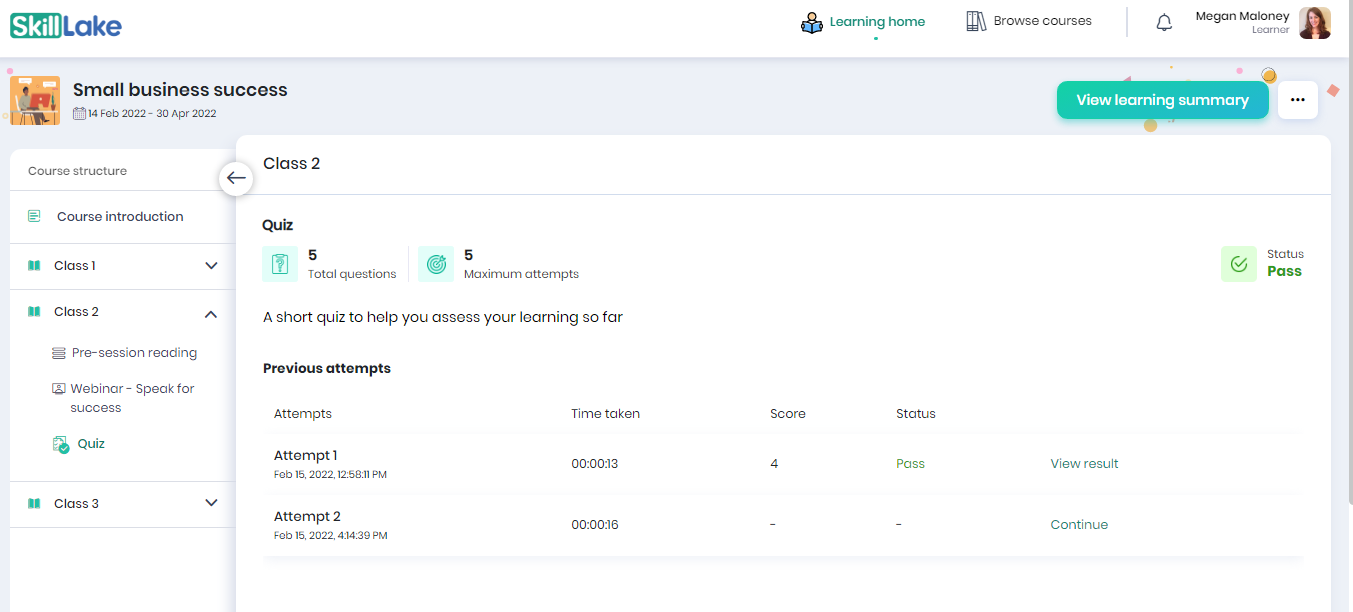 Click on the test to view the total number of questions, maximum attempts, previous attempts, and status of the test. You can view the time taken, score, and status for each attempt. Click on the View Result button to view the details of the test results.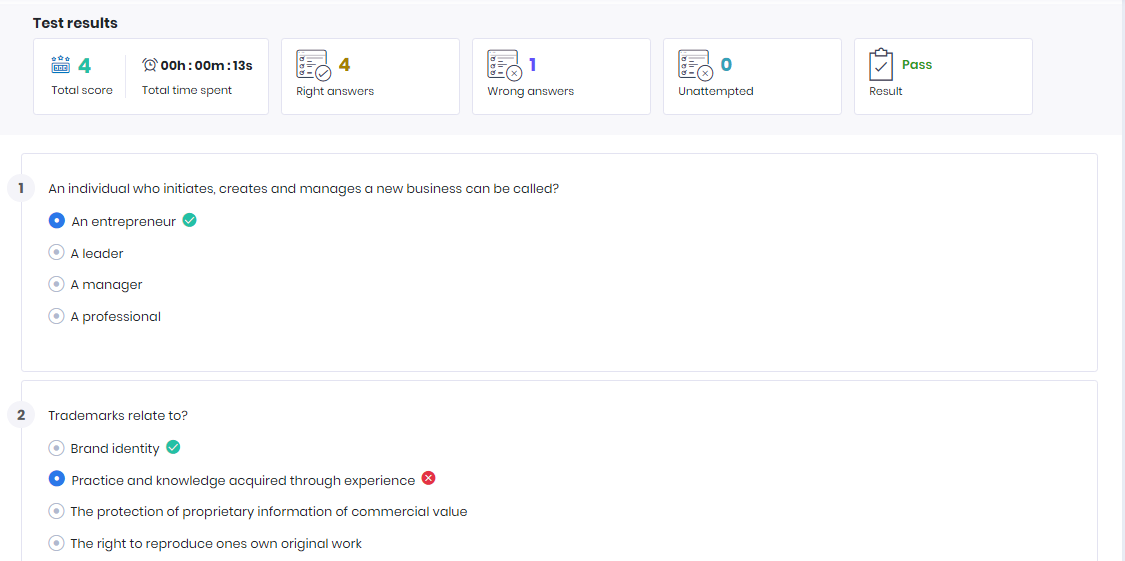 You can view the total score, total time spent, number of correct and wrong answers, unattempted questions, and test results. You can also view the questions of the test for which the results were published.