Take test and view result
Tap on the course and tap on the test you want to attend.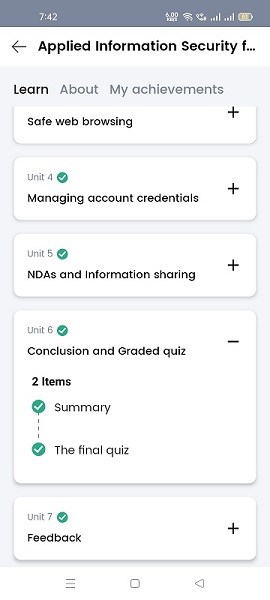 You can tap on the Take Test button to attempt the test.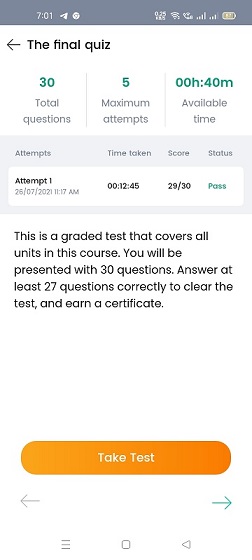 Tap on the Next button to proceed to the next question.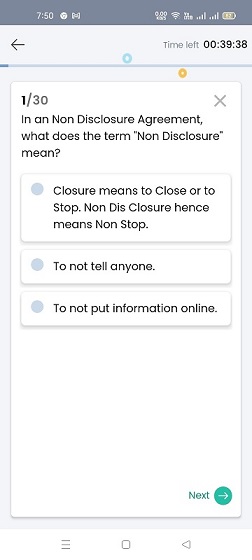 You can view the test result details such as total questions, maximum attempts, available time, and the attempt details such as time taken, score and status.