Installation and logging to the Mobile App
UpSkill Mobile App can be installed from the corresponding parent InfinCE App. If you have not installed InfinCE Mobile App, please refer to the instructions to install InfinCE App on your iOS or Android phone.
Go to the "My Apps" menu in the InfinCE Mobile app and scroll down to find the UpSkill App tile. Tap on the UpSkill App tile to install the UpSkill mobile app.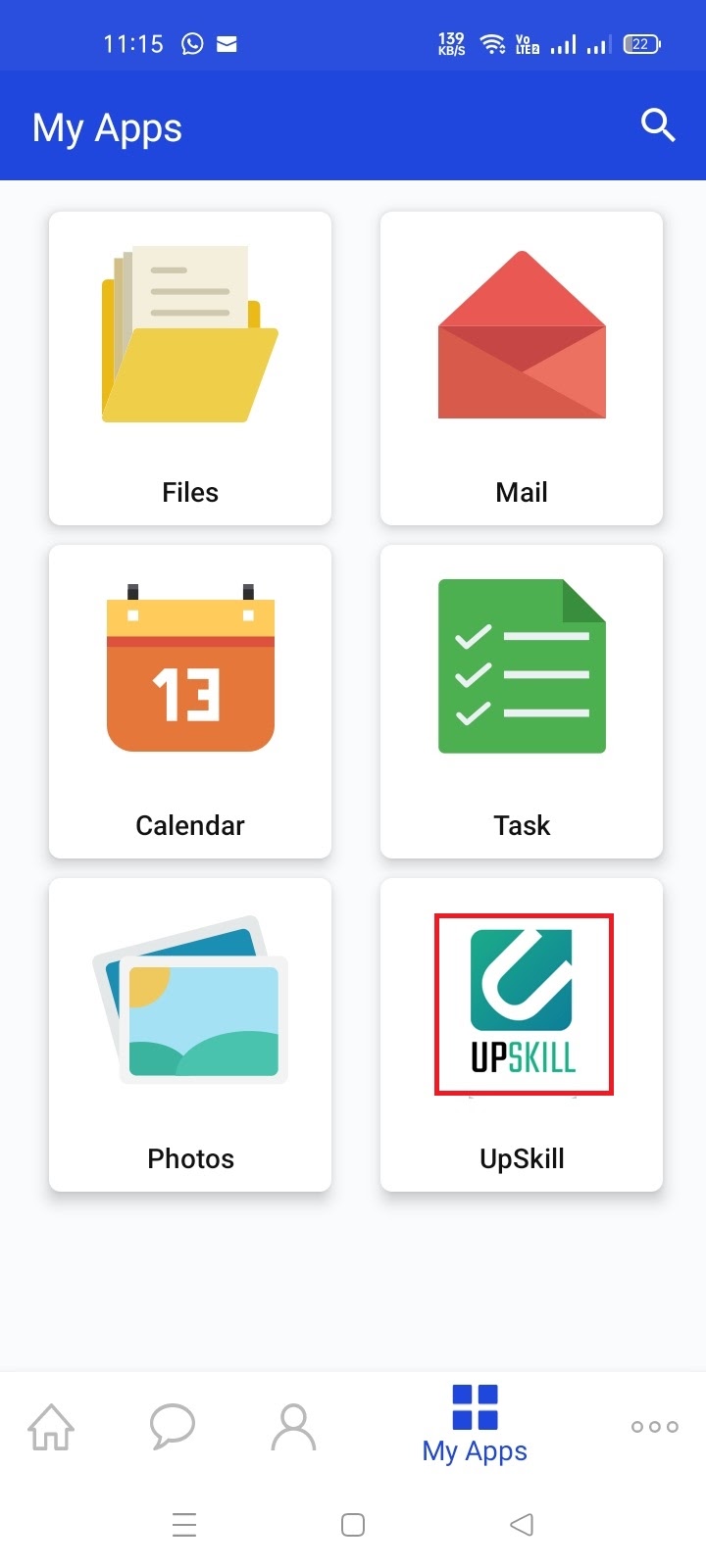 Once the UpSkill App is installed, it will appear as a separate icon on the Apps listing. You can either click on the UpSkill icon or tap on the UpSkill app tile within InfinCE App to open the UpSkill mobile app.