Types of Courses
Skill Lake offers two types of courses.They are Self-paced and Instructor-led courses.
Self-Paced Courses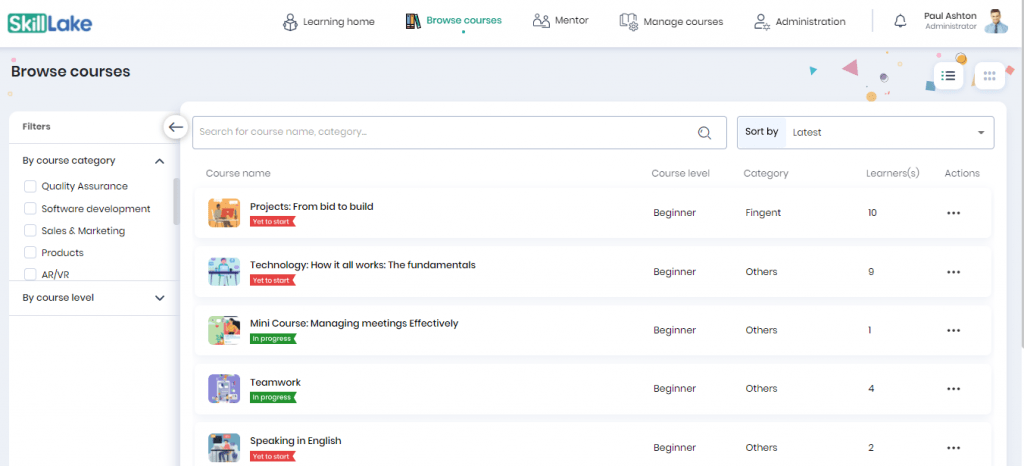 Self-paced courses have no instructor to lead the course. It has no specific start and end dates. The learner can learn these courses at their own pace or as per the deadline set by the mentor. The learners can also self-enroll from the library of courses available under the Browse courses tab and complete the course.
Instructor-led Courses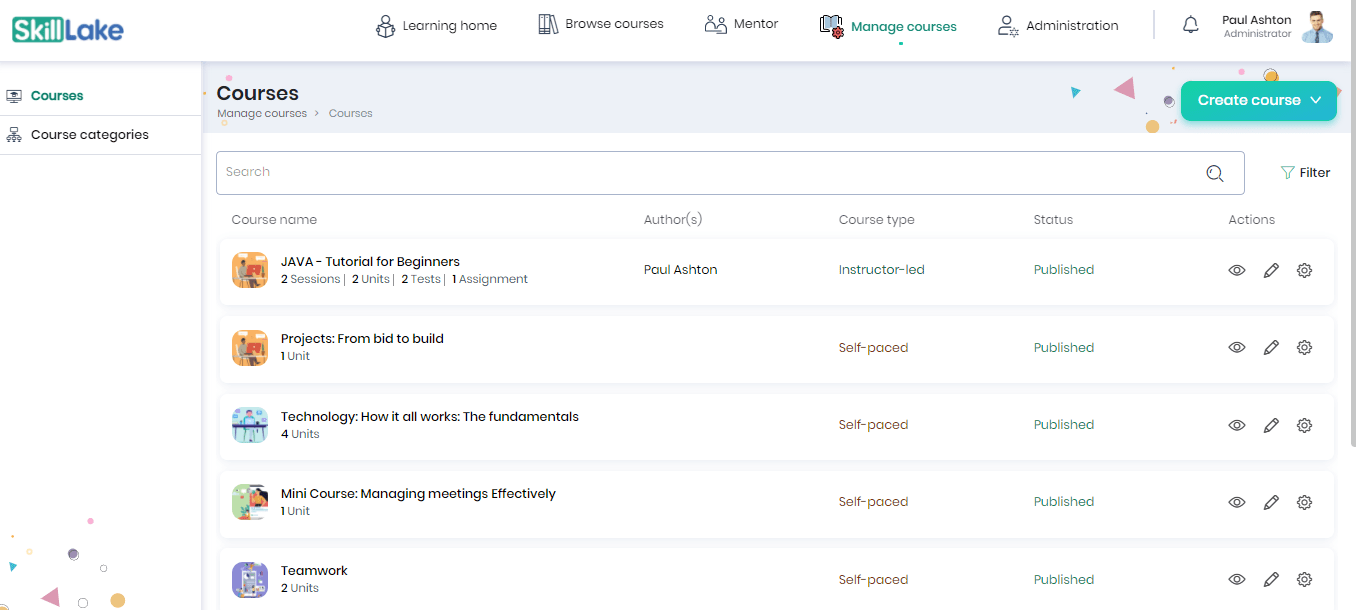 Instructor-led courses are led by an instructor with pre-defined start and end dates. These courses include live sessions, webinars, learning materials, tests, and assignments for the benefit of the learners. For Instructor-led courses, the learners are enrolled in by the Instructor or Administrator. Once enrolled, the learners can access this course from their Learning home or Profile page.