Learner Dashboard
Skill Lake is a people development platform used to train and mentor your learners. The learners/users can log in and learn new courses and upgrade their skill sets.
When you log in as a learner, you will navigate to the Learning home dashboard screen.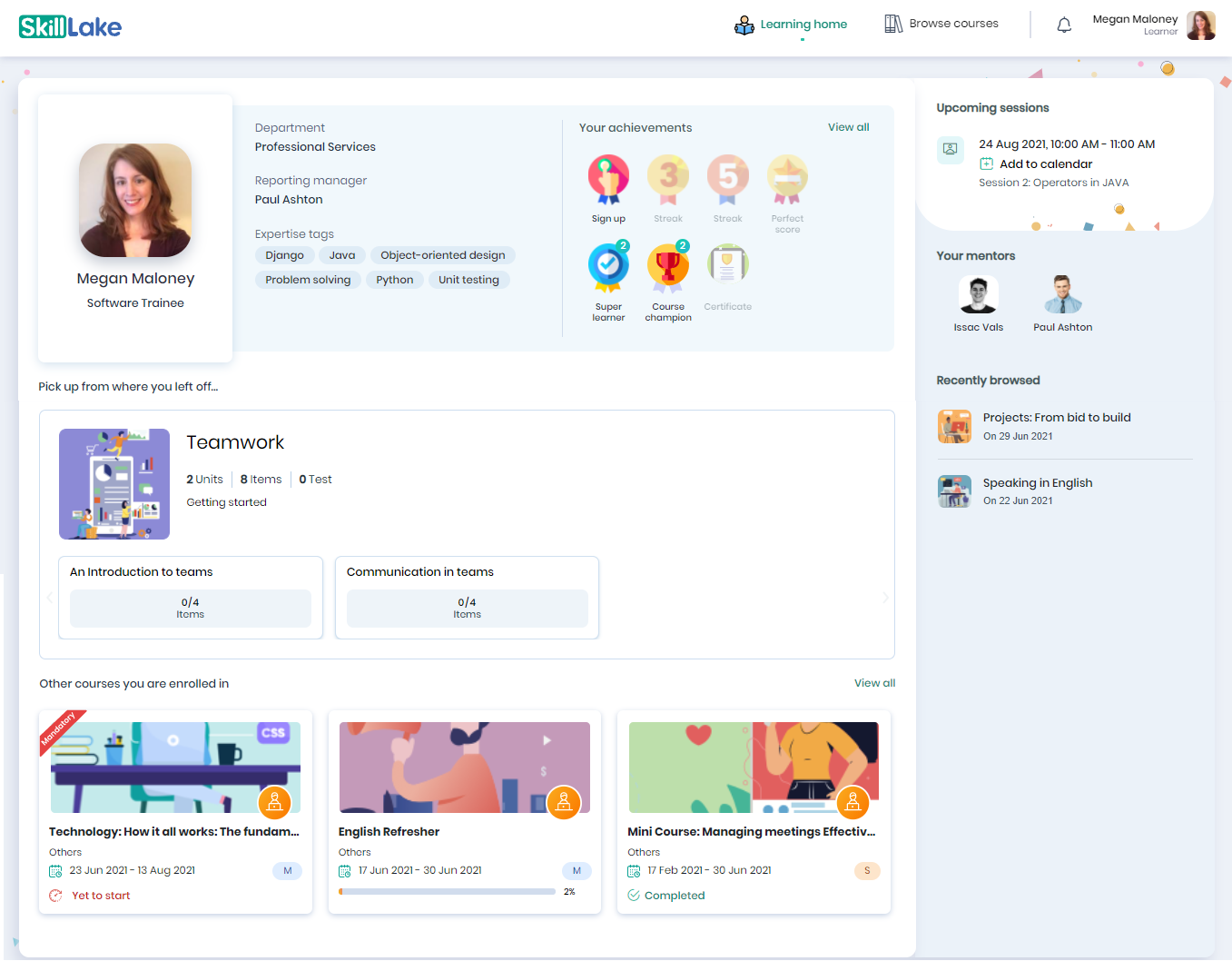 The Learning home dashboard shows:
Learner's Name, Designation, and Profile Picture.
Department, Reporting Manager, and Expertise tags (tags allow the learner to be identified for specific technical expertise) of the learner.
Badges and Certificates the learner has achieved.
Mentors, Recently browsed courses, and Upcoming sessions (Click on the '+' Calendar icon to add the session to your calendar).
Details of the course the learner most recently accessed.
Other enrolled courses enrolled in by the learner.
Achievements

Click on the View All link in the Achievements section to view the complete set of achievements of the learner on the platform.
The Badges tab displays the entire set of badges achieved by the learner. Also, they can view the course for which you received the badge and the achievement date.
The Certificates tab displays the certificates earned by the learner. Also, they can view the course name and course completion date.

Click on the three dots to download the certificate as a pdf, image or share the certificate via LinkedIn.

In the Learning home, the learner can click on the course being currently attended to get a quick overview of the course. The learner can view the number of units, items, tests, assignments, and sessions on the dashboard.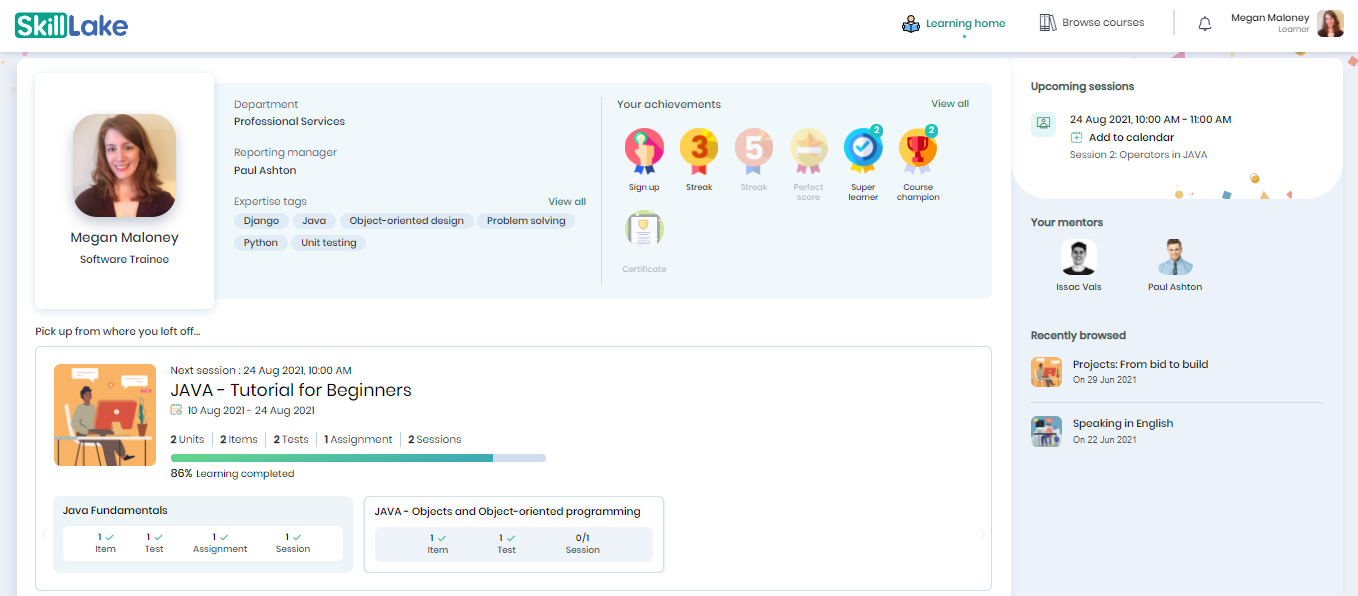 Here, a learner can view the other recent courses they are enrolled in.

Click on the View all link in the Other courses enrolled section in the Learning home to navigate the Learning overview page.