Address Skills Gap in Manufacturing to Meet Industry Regulations
The manufacturing industry is beset with challenges. There are multiple regulations and standards to enforce. Besides, quality and innovation should be sustained in all areas. With this comes the need to impart professional training to the workforce for bridging the skills gap.
Skill Lake is an adaptive learning platform to host and deliver industrial training courses as well as assess the skills of enrolled learners. From the shop floor to sales, manufacturing companies can use Skill Lake to keep their employees well trained and aligned to meet current industry standards, which helps bring down costs and improve overall productivity.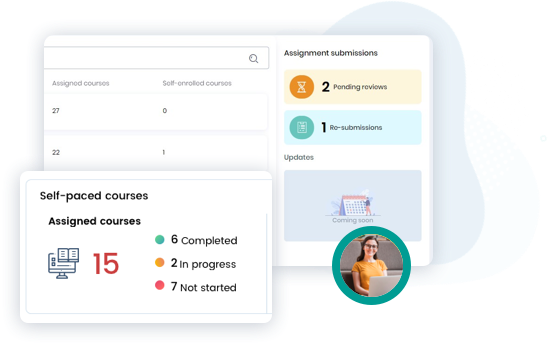 Why Use Skill Lake Manufacturing LMS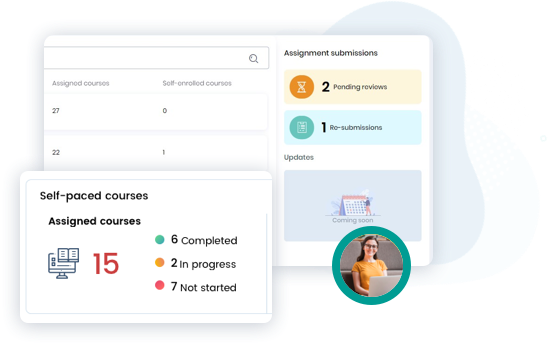 Standardize Training with Industry Requirements
Keep employees aware of compliance rules to ensure quality and safety.
Offer hands-on training in different levels of manufacturing operations.
Align processes to comply with various international standards and mandates.
Continually update training with the ever-changing regulations in the industry.

Anywhere Anytime Access to Training Materials
Multi-device support from smartphones to tablets for anywhere learning.
Centrally organize training content in a single repository for easy access.
Create and assign separate courses to multiple learners all at once.
Train employees in different locations and roles in one place.

Track Learner Progress with Advanced Reporting
Instructors can view and assess the progress of each learner on the dashboard.
Identify learning gaps and provide extra support if and when needed.
Develop competency in manufacturing processes at varying levels.
Assess training outcomes based on course completion and scores.