Address Skills Gap in Manufacturing to Meet Industry Regulations
The manufacturing industry is beset with challenges. There are multiple regulations and standards to enforce. Besides, quality and innovation should be sustained in all areas. With this comes the need to impart professional training to the workforce for bridging the skills gap.
Skill Lake is an adaptive learning platform to host and deliver industrial training courses as well as assess the skills of enrolled learners. From the shop floor to sales, manufacturing companies can use Skill Lake to keep their employees well trained and aligned to meet current industry standards, which helps bring down costs and improve overall productivity.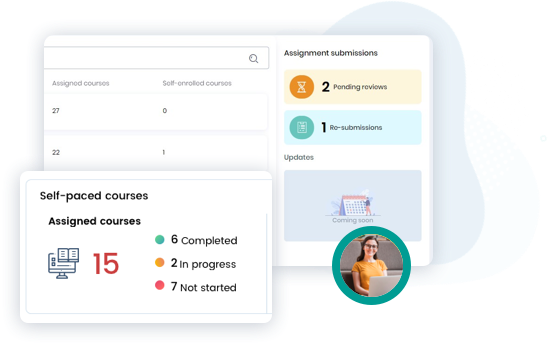 Why Use Skill Lake Manufacturing LMS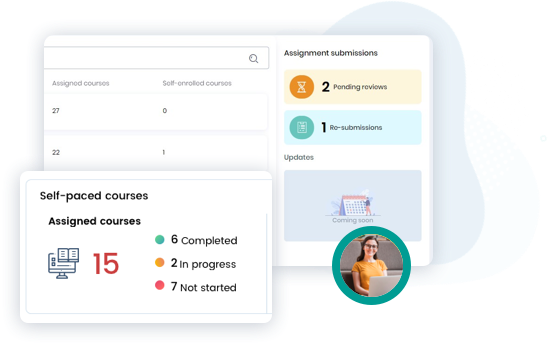 Standardize Training with Industry Requirements
Keep employees aware of compliance rules to ensure quality and safety.
Offer hands-on training in different levels of manufacturing operations.
Align processes to comply with various international standards and mandates.
Continually update training with the ever-changing regulations in the industry.

Anywhere Anytime Access to Training Materials
Multi-device support from smartphones to tablets for anywhere learning.
Centrally organize training content in a single repository for easy access.
Create and assign separate courses to multiple learners all at once.
Train employees in different locations and roles in one place.

Track Learner Progress with Advanced Reporting
Instructors can view and assess the progress of each learner on the dashboard.
Identify learning gaps and provide extra support if and when needed.
Develop competency in manufacturing processes at varying levels.
Assess training outcomes based on course completion and scores.

Deliver Engaging Learning with Gamification
Encourage learning with virtual rewards, certificates, and badges.
Create tests and mashups to help learners achieve learning goals.
Provide learning materials in bite-sized versions for better engagement.
Personalize learning to suit the pace and specific needs of each learner.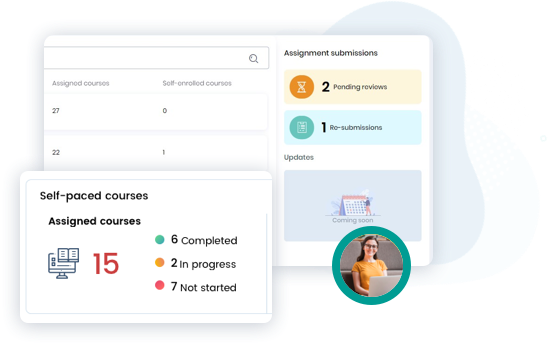 User-friendly
Skill Lake features a plain and easily navigable interface that even novice users can familiarize themselves quickly to start their learning journey right away.

Ready-to-Use
Deploy Skill Lake instantly on a private server or the cloud and configure everything needed course materials, learning plans, mentors, and more in minutes.

Progress Tracking
Track how well your learners' have progressed in their training on a single dashboard and recognize if they lag in certain areas to offer the right guidance and support.

Mobile Access
Skill Lake also comes packed in a compact form as a mobile app that allows users to access and refer to training materials anywhere and at any time.

Gamification
Build a culture of learning by engaging and motivating learners on a deeper level with gamification elements like rewards, badges, and points.

Learning Modes
Offer learning via multiple modes – self-paced, instructor-led, and blended delivery based on course content and learner preferences.

Course Library
Store and organize course materials on manufacturing training in a single repository so that learners can easily access and refer them when needed.

Competency Mapping
Create skill profiles of learners for a holistic view of individual capabilities and track them with graded assessments to identify competence required for varying job roles.

Microlearning Options
Deliver course content in short, bite-sized versions to help learners quickly grasp the training content and retain the knowledge gained for practical application in manufacturing processes.

Virtual Mentoring
Guide learners to achieve their learning goals by assigning mentors to supervise training and provide the needed career and emotional support.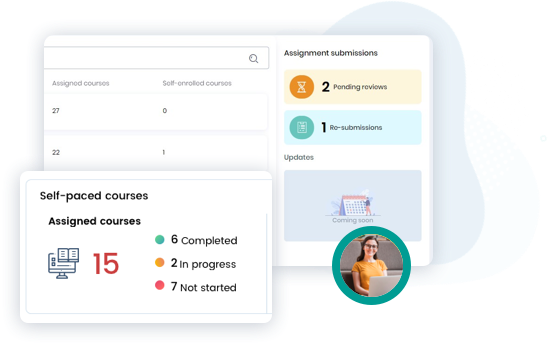 Hear what our Customers are Saying
Skill Lake is so easy to use. The interface is plain and anyone can learn it in a snap. Creating courses and assigning them to users was easy. Gamify elements like virtual rewards and certificate badges did actually motivate our employees to complete their training faster. Mobile accessibility is also an added bonus. We're able to deploy Skill Lake real quick and customize it for our company processes without hassles.
Five Brothers
Asset Management Solutions
Deploying Skill Lake was the best decision we've made. It was a real breakthrough in course enrollment and delivery of training for specialized and complex procedures such as those in boiler and plant operations. It's an easy-to-use platform that makes it easy to create and assign courses, track progress, and mentor each learner personally. What was so distinct about Skill Lake is that it combines a feature-rich LMS and CRM that greatly reduced the amount of manual work and time we spent earlier.
The Training Center
Boiler & Plant Operations Training
Revamp your Legacy Training Content into Highly Impactful Learning Materials
Are your course materials in need of a makeover? Does it look outdated?
We can help modernize your current training content into a format of your choice that's deeply engaging and useful.
Provide your training manuals, course materials, or guides and the required format.
Our team analyzes your requirements and provides you with an estimate.
Further, our team enriches your learning materials to desired multiple content formats- from videos to presentations, motion graphics, ppt, pdf, AR/VR, etc.
Finally, upload your content to Skill Lake and distribute it among your employees.
Enrich your training programs by efficiently designing engaging and impactful course materials at scale with this add-on service of content modernization.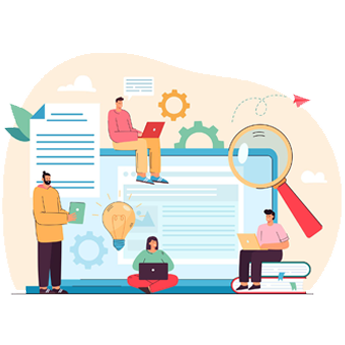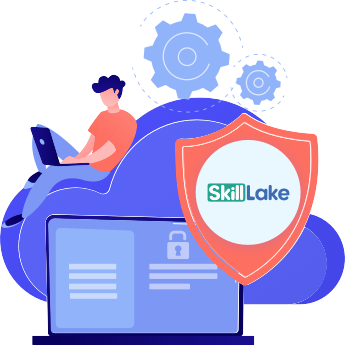 Ready to Kick Start Learning with Skill Lake?
Get the best learning management and delivery platform for manufacturing and train your employees to stay competitive and up-to-date.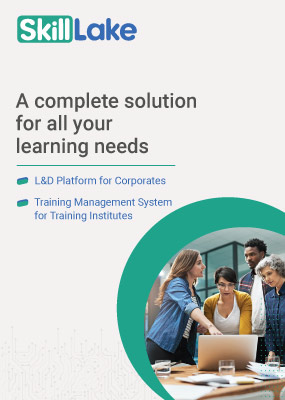 Download Skill Lake Brochure Now!
Explore the new-age learning experience platform for seamless end-to-end training and learning initiatives, and deliver personalized learning journeys for every user.