The global pandemic forced TROTB to call off their onsite training schedules. In no time, they moved to online training and resumed their discipleship programs with the help of Skill Lake. Higher savings on training costs, lower volunteer churn, and improved training efficiency helped TROTB achieve their goals without breaking a sweat.

The Repairers Of The Breach (TROTB) Ministries is an international Christian non-profit organization founded with the mission to see transformation delivered all across the world by raising and equipping disciples of Jesus Christ. The organization aims to reach several nations through their discipleship training programs. TROTB's focus areas include REACH (networking among leaders and pastors through conferences and workshops), TRAIN (Leadership & discipleship training programs to create an environment for spiritual growth), and TRANSFORM (community projects). With a large group of trained leaders, they continue to expand into new regions and countries.
Challenges in Managing Onsite Trainings
TROTB's discipleship programs primarily include onsite trainings that require trainers to travel to different countries. They also have regional teams that organize workshops, seminars, and conferences based on the needs of local churches in the region. Trainings happen twice a year in each region for batches of 25 students. Their onsite training execution suffered a severe setback due to the following challenges: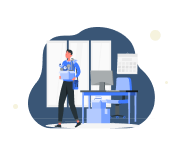 Volunteer Attrition
The organization primarily runs the training programs with the help of regional volunteers. The lack of effective tools to train and mentor volunteers led to higher attrition among volunteers. The volunteers found it difficult to realize the positive societal impact of these programs.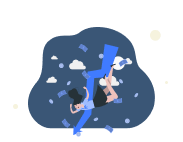 High Cost and Effort
Onsite training programs claimed more expenditure and effort in terms of venue rentals, travel costs, event organization, and other expenses.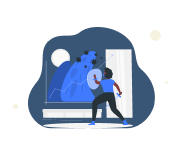 Pandemic Takes a Toll
Onsite training programs came to a standstill with the onset of the COVID-19 pandemic. Social distancing regulations, lockdowns, and restrictions to travel and gather pushed the customer to find alternative solutions to continue the training programs.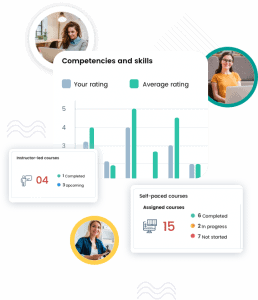 How Skill Lake Features Helped TROTB
The most common issues in corporate training management can hold back your training return on investment (ROI). A