Transitioning to a Skills-Based Organization: The Role of Career Path & Training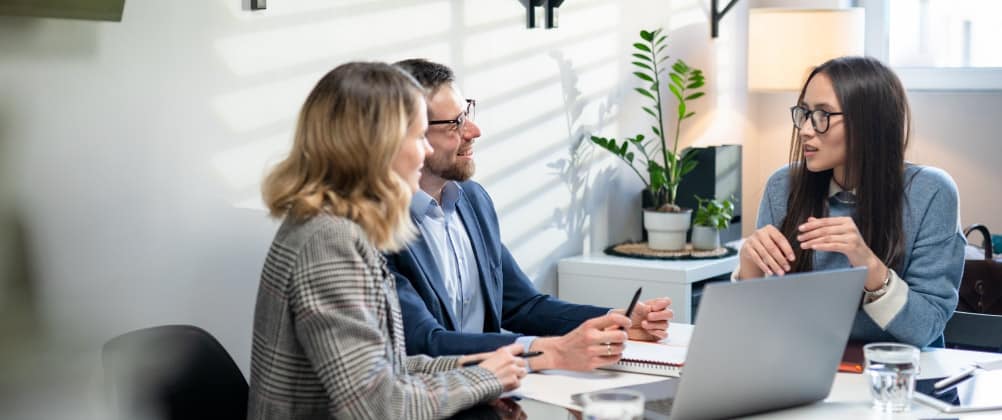 Organizations are now experiencing a massive change in workforce dynamics due to rapid technology and market shifts. In fact, approximately 85 million job positions are projected to remain vacant owing to a need for more qualified candidates possessing the requisite skills. Nearly 40% of the U.S. workforce departs from companies, primarily due to perceived limitations in career advancement prospects. To tackle this challenge, many organizations are now transitioning into skills-based, underscoring the importance of fostering employee capabilities.
Research conducted by Deloitte reveals that an overwhelming 98% of business executives have expressed their intent to integrate skills-based approaches into their operational frameworks. In this transformative process, the development of career paths and training plays a crucial role, profoundly impacting both personal advancement and the organization's future. Pioneering organizations leading this paradigm shift have reported marked enhancements in performance, heightened talent retention, and increased levels of employee engagement. 
In this blog, we will delve into the significance of career paths and training in the transition to a skills-based organization.
What is a Skills-Based Organization?
A skills-based organization (SBO) is the one that primarily focuses on its workforce and their skill sets within its talent management strategies. Instead of adhering to conventional job structures, an SBO deconstructs roles into projects, gigs, and tasks based on the specific skills and capabilities necessary for their successful execution.
What is the Significance of a Skills-Based Approach?
A skill-based organizational approach strongly emphasizes the assessment of employees based on their specific skill sets, contributions to the organization, and potential for long-term growth and development. A noteworthy shift in perspective has recently come to light where hiring managers prioritize identifying talent whose existing skills closely align with the precise requirements of the roles they aim to fill.
By making skills the primary criterion for talent acquisition and development, organizations position themselves favorably to adapt to the ever-evolving demands of the job market. They become adept at pinpointing the right talent for the right roles, thereby driving sustained success. Wholeheartedly embracing a skill-centric mindset is a proactive strategic realignment that empowers organizations to thrive during evolving business challenges, enabling their human resources teams to unlock the full potential of their workforce.
Benefits and Challenges of Building a Skills-based Approach
What are the Benefits of a Skills-Based Organization?
Employee Retention
In 2021, the U.S. Bureau of Labor Statistics recorded a significant phenomenon known as the "Great Resignation," where over 47 million Americans voluntarily left their jobs. This mass exodus was primarily driven by factors such as inadequate compensation, limited prospects for career growth, and a pervasive sense of disrespect and undervaluation in the workplace.
According to insights from McKinsey's research, a noteworthy 80% of workers who decided to change their roles chose to switch employers altogether. This pattern suggests that these employees possess the skills required for advancement but often lack viable internal opportunities to do so within their current organizations.
Skills-based organizations (SBOs) provide a distinctive solution to this challenge. Their flat, team-oriented structures empower employees to take on various tasks, creating an environment that supports career growth and fosters a satisfied and loyal workforce.
Maximizing Talent
Prioritizing skills over qualifications proves to be a pivotal strategy for achieving optimal business outcomes. It helps unveil hidden talents within the workforce and motivates employees to realize their full potential, irrespective of their existing job titles or prior experiences.
Furthermore, Skills-Based Organizations (SBOs) actively work to break down organizational silos by promoting cross-functional communication and collaboration. This deliberate approach ensures that specialized skills and knowledge are not siloed within specific teams, nurturing a more interconnected and knowledge-sharing environment.
Promoting Inclusivity
Skills-Based Organizations (SBOs) play a pivotal role in cultivating diversity and inclusion through various strategic approaches.
One notable way is by revolutionizing the recruitment process, providing hiring managers with access to a wider and more diverse talent pool. This is particularly crucial in a landscape where many organizations grapple with the challenge of finding suitable candidates for their open positions. It's worth noting that skill-based recruitment has proven to be five times more predictive of job performance than traditional qualifications-based hiring and more than twice as predictive as experience-based recruitment.
Furthermore, SBOs often design comprehensive learning and development initiatives focused on long-term professional growth. This commitment ensures that employees across all levels of the organization have increased opportunities to advance their careers, contributing to a more inclusive and equitable work environment.
Elevating Employee Well-Being and Productivity
When employees have the opportunity to engage in meaningful and diverse work assignments, continuously enhance their skill sets, and progress in their careers, their overall job satisfaction surges.
This surge in contentment yields a ripple effect on various key metrics, including heightened productivity, increased motivation, enhanced attendance, and a boost in innovation.
What are the Challenges of Building a Skill-Based Approach in Organizations?
Overcoming Resistance to Change
In the ever-evolving business environment, transitioning from a job-centric focus to a skills-oriented framework presents significant challenges. This transformation often involves the introduction of new work methodologies such as project-based structures, agile workforce principles, and other innovative approaches. Employees accustomed to established routines may feel uneasy when confronted with change. This resistance to change is a common phenomenon in organizational transitions, and effectively addressing resistance to change becomes a crucial challenge.
Inadequate Skill Visibility Across the Organization
The success of skills-based talent strategies depends on the organization's capacity to thoroughly identify, assess, and communicate a wide range of skills, proficiency levels, and areas of skill gaps within the company.
In cases where transparency and centralization need improvement, employees and their managers may find it challenging to adapt to or fully understand the expectations associated with this new approach. Also, the absence of specialized tools to monitor evolving skill requirements can hinder an organization's adaptability and overall success.
These tools provide valuable foresight and data-driven insights for ensuring the workforce possesses the necessary skills to meet future demands, ultimately fostering sustained growth and success.
Managing the Complexity of Skill Data Collection
Skill data collection complexity grows with company size. Coordinating across teams and departments becomes resource-intensive. To simplify, firms can use skill assessment platforms and HR systems for centralized data collection, automated assessments, and real-time insights. Technology makes this task manageable, helping organizations unlock their workforce's potential and adapt to business changes.
Identifying and Mapping Essential Skills for Roles
Companies often hesitate to initiate the transition toward skills-based practices, even when recognizing their significance. The reason is clear—it's not always evident where or how to commence this transformation. It demands a well-thought-out plan and dedicated effort. Amid the persistent pressure to meet immediate results and rigid Key Performance Indicators (KPIs), this crucial shift can sometimes be relegated to the realm of 'nice-to-have' ideas rather than a strategic priority.
Lack of Collaborative Support
While talent strategies are typically HR's responsibility, the challenge lies in securing a commitment from various stakeholders, such as department heads, managers, team leads, and, most critically, unwavering support from the C-suite or business leadership. Gaining their full endorsement for this transformative shift is imperative for progress.
How To Adopt A Skills-Based Approach?
Adopting a skills-based approach in your organization requires a thoughtful and strategic process. 
Career Path Development
Career path development involves identifying and planning potential career paths within an organization for employees. This includes understanding the various job roles, what skills and experiences are necessary, and how an employee can move from one position to another over time. It aids in employee motivation, helps retain talent, and ensures the organization has a steady pipeline of skilled employees ready to fill critical roles. To develop a career path, you can follow the steps detailed below:
Create Skills Inventory
Start by creating a comprehensive inventory of skills essential for various roles within your organization. This should include both technical and soft skills.
Conduct Skills Mapping
Map these skills to specific career paths. Clearly define which skills are necessary at different stages of an employee's career development.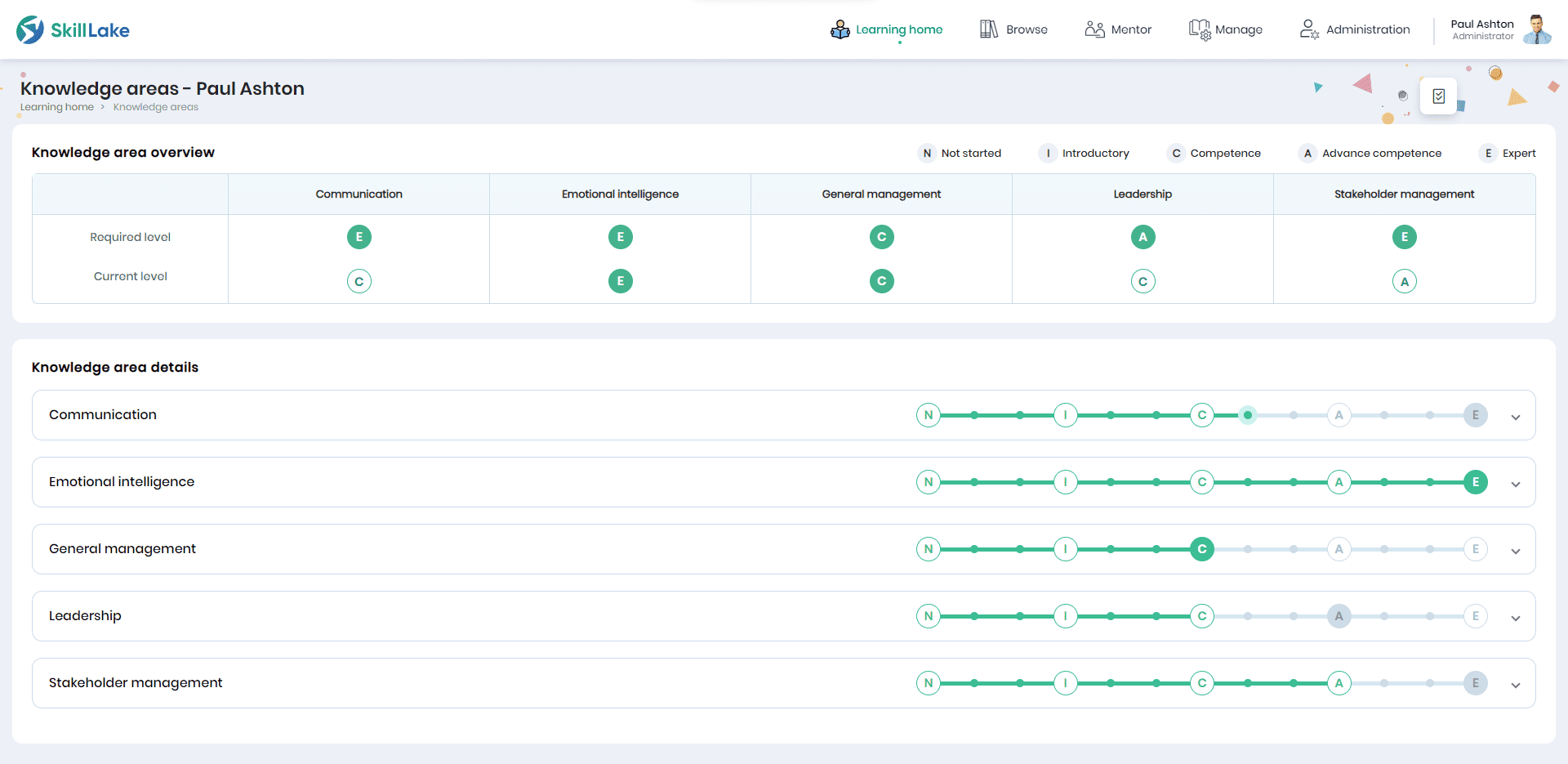 Customize Career Paths
Develop flexible career pathways that focus on skills rather than job titles. This allows employees to move laterally across the organization, exploring different roles that match their skill set.
Ensure Transparent Communication
Ensure that information about skill requirements for each career path is transparent and accessible to all employees. This encourages them to take charge of their career development.
Training
Training is a key factor in the success of skill-based organizations. It enhances individual performance, aligns employee skills with organizational goals, fosters a culture of continuous improvement, and ensures the organization's adaptability and competitiveness in the market. Steps to facilitate the process:
Conduct Skill Gap Analysis
Regularly assess the skill gaps in your workforce. This involves comparing employees' skill levels with those required for current or future roles.
Create Tailored Training Programs
Create training programs focused on bridging these skill gaps. These programs should be tailored to individual learning styles and career aspirations.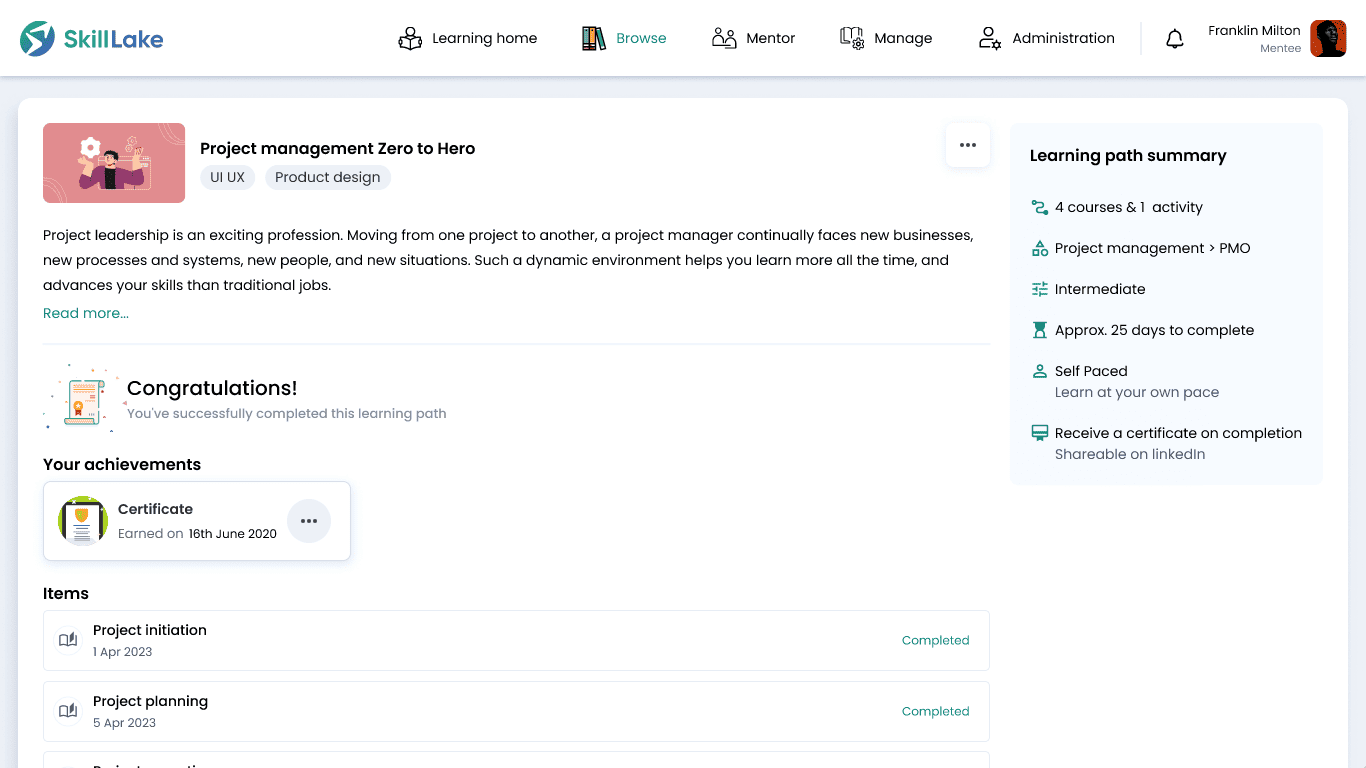 Leverage Technology
Using technology, offer flexible and diverse learning opportunities, such as e-learning modules, virtual workshops, and webinars.
Foster a Continuous Learning Culture
Foster a culture of continuous learning and development. Encourage employees to regularly update their skills and provide incentives for doing so.
Performance Management
Performance management ensures employees' skills align with organizational goals, identifies training needs, fosters employee growth, and enhances productivity. Ensure the effectiveness of performance management by following these steps:
Skills-based Assessment
Shift the focus of performance evaluations from job duties to skill proficiency. Assess how effectively employees are developing and applying their skills.
Provide Regular Feedback
Provide regular, constructive feedback on skill development. This should be an ongoing process rather than an annual event.
Create Performance Goals Aligned with Skills
Set performance goals that are directly linked to skill development. This ensures that employees know what skills they need to work on.
Recognition and Reward
Implement a system of recognition and rewards that acknowledges skill acquisition and application. This can be an effective motivator for continuous learning and development.
Summary
It is crucial to prioritize careers and talent strategies centered around skills. A strategic emphasis on skills development, inclusivity, and robust workforce planning is the foundation for lasting success. Even though there may be challenges, such as resistance to change and the intricacies of skill management, a combination of meticulous strategic planning, specialized tools, and unwavering leadership support can effectively overcome these obstacles. This transformative journey not only unleashes the full potential of your workforce but also results in enhanced performance, better employee retention, and a distinct competitive advantage in your industry.
Build a culture of continuous learning with Skill Lake's state-of-the-art people development platform. Give your employees professional training to help them excel in their job roles and propel your business to greater efficiency and success.
Start Today