How to Engage Gen Z in the Workplace?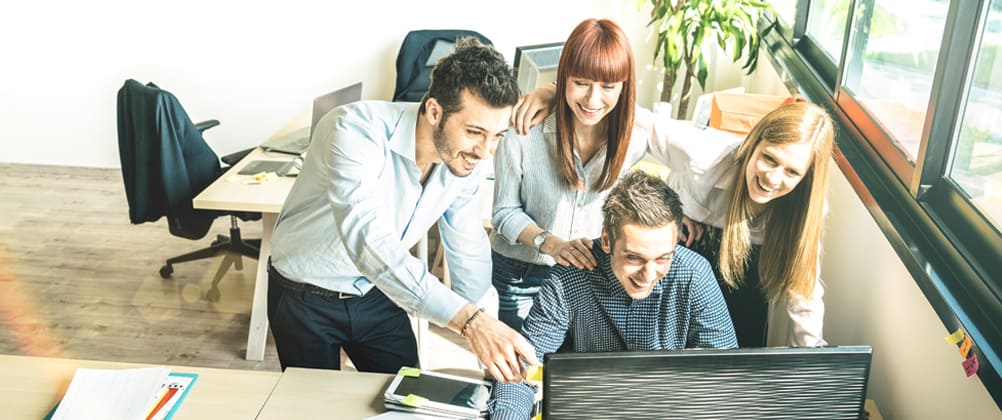 The business world is amid considerable change, with a new generation of talent emerging rapidly. Generation Z members, born between the mid-1990s and early 2010s, are now stepping into the workforce, bringing innovative ideas and a renewed vision of success. To stay ahead in the evolving professional landscape, companies must adeptly attract, connect with, and retain individuals from this generation. This necessitates a deep understanding of the circumstances and the environment that shaped Gen Z's values, desires, and career goals.
We'll explore the unique qualities of Generation Z and outline ways companies can effectively resonate with and attract this new wave of young professionals.
Understanding Gen Z: Who are they?
Generation Z (Gen Z) is the demographic cohort after Millennials. While there isn't a universally agreed-upon range of birth years for Gen Z, researchers typically define it as individuals born from the mid-1990s to the early 2010s. 
Understanding preferences and motivations is crucial when attempting to engage any group.
     Gallup found that 87% of millennials rate development opportunities as important to them in a job.
     According to a study by Dell Technologies, 80% of Gen Z employees believe that technology and automation will enhance their job performance and productivity.
     Gen Z prefers quick feedback rather than waiting for a once-a-year or half-yearly appraisal.
     83% of Gen Z job seekers say they prioritize the company's diversity, equity, and inclusion stance.
     92% of surveyed Gen Zers seek alignment in personal values and purpose with the company's.
Gen Zers have grown up in a world dominated by the internet and digital technology. Most have never known a time without smartphones, social media, and instant access to information, making them the first true digital natives. Many Gen Z's value independence and prefer to carve out their paths. They can access many online resources, allowing them to autonomously learn and develop new skills. This generation is one of the most ethnically diverse and inclusive, and they expect the same diversity and inclusion in the workplace and their daily lives. Understanding and addressing these characteristics is crucial for workplaces looking to attract and retain Gen Z talent. Companies that can offer a diverse and inclusive environment, opportunities for learning and development, and a strong alignment with values and purpose will likely be more appealing to Generation Z employees.
What Does Generation Z Expect at Work?
Companies must demonstrate a precise alignment between their organizational values and the opportunities they offer to attract Gen Z. This generation seeks meaningful work and values companies that are socially responsible and committed to positively impacting the world. Transparent communication, flexible working conditions, and opportunities for professional growth are also critical for appealing to Gen Z talents.
Generation Z has a distinct set of values and expectations regarding work. They are inclined toward technology, value diversity, and inclusivity, and desire meaningful work. To cultivate a Gen Z-friendly company culture, organizations might consider emphasizing the following three themes:
Technology
For Generation Z, technology isn't merely a tool; it's integral to their existence. Born in the crux of the digital age, they have never experienced a world devoid of the internet, smartphones, or on-demand streaming services. This deep integration of technology impacts their expectations in the workplace significantly, with a staggering 91% claiming that the technological prowess of a prospective employer would influence their job selection. For them, modern, efficient, and advanced technology isn't a luxury—it's a standard requirement.
Diversity and Inclusion
Generation Z stands as the most ethnically and racially diverse generation. For them, diversity and inclusion aren't about isolated initiatives or token gestures but about comprehensive representation at every organizational level. They aspire to see the rich tapestry of their generation mirrored in the workplace and expect inclusive values to be deeply ingrained within organizational culture and practices.
 A Desire for Openness and Clarity
Growing up in an age of information abundance, Gen Z has developed a profound need for transparency. They desire clear insight into organizational decisions, particularly those impacting their roles, remuneration, and advancement opportunities. This generation isn't just looking for personal growth avenues; they are keen to understand the ethos, values, and motivations driving the organizations they are part of. They seek open, value-driven employers and are willing to provide clear insights into organizational dynamics, objectives, and decisions.
How do We Engage Gen Z Effectively in the Workplace?
A concerning 54% of Generation Z and younger Millennials report feeling disengaged at work. This lack of engagement is not a byproduct of restlessness or a lack of focus often associated with early career stages; instead, it underscores this generation's clear and defined expectations from their employers. They remain uninvolved and detached if their needs and desires still need to be addressed. 
Once on board, keeping Gen Z engaged requires creating a supportive and inclusive environment where they feel valued and heard. Regular feedback, acknowledgment, and opportunities for learning and development are crucial. Companies should also foster collaboration and innovation, allowing Gen Z employees to contribute ideas and shape the organization's future.
Considering Gen Z's distinctive experiences and expectations, how can organizations revamp their engagement strategies to resonate better with this increasingly influential segment of the workforce?
1. Upskilling or Skill-based Training
Generation Z is ambitious, but many are more interested in broadening their talents than climbing the corporate ladder. In addition, some Gen Zers who began working during the epidemic may have yet to acquire the soft skills typically linked to professional success, such as networking, and social endurance, as they may not have worked offsite.
 76% of Gen Zers thinking about changing jobs say they want more opportunities to acquire and practice new skills, the same proportion as those who wish to get more pay. They desire to develop the skills that will enable them to advance their professions in various ways since they have an entrepreneurial mindset. 
When considering these data, it is well-understood that personalized options for learning and growth are effective ways to keep Gen Z engaged and interested in the workplace.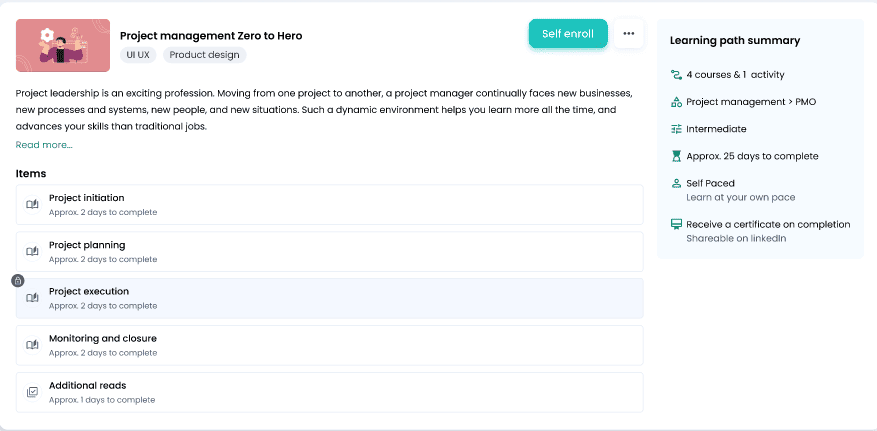 2. Role of Feedback
Generation Z seeks affirmation that their work is impactful and their contributions are acknowledged. This presents a golden opportunity for organizations to harness Gen Z's inherent curiosity and drive, facilitating their personal and professional development. They value straightforward, constructive feedback, preferring clear, actionable insights to guide their improvement. By adopting transparent and inclusive approaches, organizations can meet Gen Z's evolving needs and support them in realizing their full potential.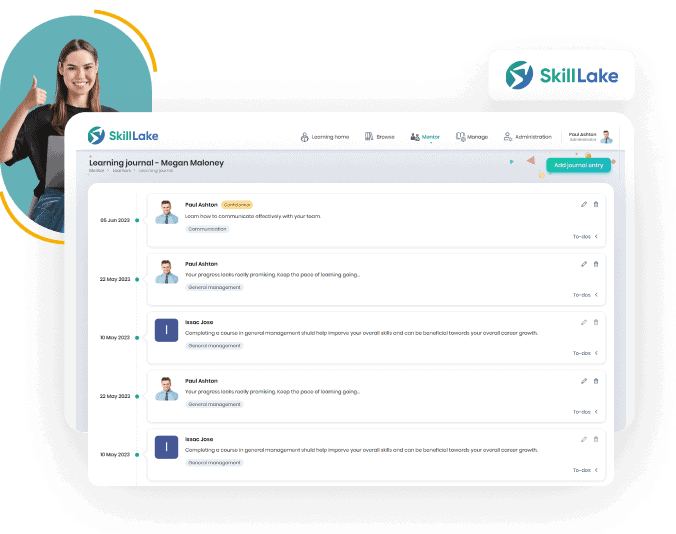 3. Fostering Meaningful Connections
Most Gen Zers have inaugurated their professional journeys in remote environments. Hence, their keenness for human connection through their workplaces is understandable. Human Resources can play a pivotal role in facilitating profound connections by aligning individuals with shared goals, interests, and passions. Ensuring that Gen Z feels integrally connected to both the organization and their peers necessitates meticulous planning and a deliberate approach. Implementing appropriate strategies can significantly enhance the engagement and cohesion of a multigenerational workforce, addressing Generation Z's specific needs and aspirations while fostering a harmonious and inclusive organizational culture.
Strategies for Engaging Gen Z in Learning and Mentoring Programs
Engaging Gen Z in learning and mentoring programs requires a thoughtful and tailored approach considering their unique characteristics, preferences, and expectations. 
Here are strategies that organizations can implement to engage Gen Z in learning and mentoring effectively:
1. Digital-first Learning Platforms
Gen Z is the first generation to grow up in a digital world. Organizations can provide user-friendly, mobile-responsive, and interactive digital learning platforms to keep them engaged.
2. Personalized Learning Paths
Offer personalized learning experiences tailored to individual Gen Z learners' needs, interests, and skill levels. This helps them feel that their learning is relevant and customized.
3. Peer-to-Peer Learning
Facilitate peer-to-peer learning opportunities. Gen Z often prefers learning from their peers. Encourage knowledge sharing through forums, chat groups, or virtual communities where they can collaborate and seek help from colleagues.
4. Mentorship Programs
Establish formal mentorship programs that pair Gen Z employees with experienced mentors. These mentorships can provide valuable guidance and insights, helping Gen Z employees navigate their careers and develop professionally.
5. Reverse Mentoring
Consider reverse mentoring, where Gen Z employees mentor older colleagues on digital trends, emerging technologies, and contemporary communication methods. This empowers Gen Z and promotes a culture of mutual learning.
6. Bite-sized Learning
Gen Z has a shorter attention span. Break down learning content into bite-sized, digestible pieces. Microlearning modules or short video tutorials will be more effective for them than lengthy lectures or training
How to implement learning strategies efficiently?
For the efficient execution of these learning strategies for Gen Z, it's crucial to have a robust online training platform. An AI-integrated Learning Management System (LMS) is foundational in promoting a continuous learning and growth culture. It will ensure embedding crucial elements like accountability, cooperation, and customization to enhance the learning experience.
Conclusion
By understanding Generation Z's unique perspectives and values, companies can build a more inclusive and appealing workplace, fostering a culture that resonates with this new generation of workers. Organizations can attract and engage Gen Z by aligning values, open communication, and continuous learning opportunities, harnessing their fresh perspectives and innovative ideas to drive success in the evolving business landscape.
Build a culture of continuous learning with Skill Lake's state-of-the-art people development platform. Give your employees professional training to help them excel in their job roles and propel your business to greater efficiency and success.
Start Today