How Employee Engagement Activities Can Promote Mental Health Awareness?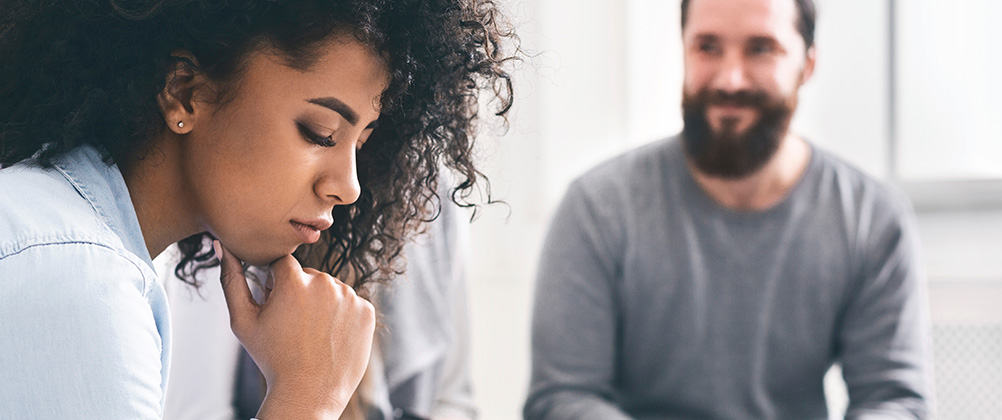 In today's fast-paced and demanding work environment, we can't stress the importance of looking out for employee well-being and mental health. Organizations have finally started realizing that a healthy workforce is a productive one, and HR leaders are stepping up to offer more comprehensive support to their teams.
One tool that's gained a lot of attention is employee engagement activities. In recent years, the focus on mental health awareness has skyrocketed, calling for innovative approaches to help employees on their well-being journey.
We have Joel Jacob with us, co-founder of The Good Health Clinic (TGHC), a leading provider of employee health and wellness solutions in India . His mission? To champion health and wellness coaching and help people live healthier, more fulfilling lives. Joel comes with a decade-long experience in the corporate world, and he made the leap into the wellness industry to raise awareness about mental health in organizations.
Joel firmly believes that leaders and organizations should create environments where employees not only feel engaged but also mentally strong. He thinks the key is to build a symbiotic relationship between employee engagement activities and mental health awareness. 
In an interview with Joel Jacob, he dives deeper into this important topic:
How did the mental health crisis, particularly issues like loneliness and burnout among employees, turn into a major concern?
Yes, that is a really good question to start off with and a topic that needs serious discussion. 
So, we have solid evidence-backed research that clearly shows that we are in the middle of a mental health crisis across the globe and this is especially the case with employees. To add fuel to the fire, the pandemic has actually worsened this issue as a result of social isolation and lockdowns. 
In fact, there are some surveys that I can point out, like one where it says that a staggering 76% of workers report that they've experienced at least one symptom of a mental health condition, which is quite alarming, by the way. 
The World Health Organization (WHO) has made it clear in one of their reports that in India alone, mental health conditions between 2012 and 2030 will lead to huge economic losses equaling around 1.3 trillion dollars, which is huge. And one particular reason why this is spiraling out of control is due to the stigmatization that has taken root in our society compared to Western societies. What it brings forth is that people will take up the habit of suppressing their problems and pushing away the need for professional help. 
And there's another study to back this up, which you'll find interesting. This says that 71% of Indians still employ language associated with stigma and bias when discussing mental illnesses.
There's another report from the Wall Street Journal that I read recently, which reveals that millennial Indians spend more time on their jobs and at the office than their counterparts in 25 other countries, averaging 52 hours of work per week. Taking this into context, things like job insecurity, challenging projects, ambitious targets, tight deadlines, performance pressures, and anxiety-inducing appraisals do contribute to these heightened levels of stress. 
Besides, if you take issues like bullying, discrimination, harassment, competitive or hostile company culture, office politics, and extended working hours, these can all further compound the challenges faced by most Indian employees.
Furthermore, over 200 million workdays are lost each year due to mental health conditions. This not only affects individual well-being but also hampers productivity and the overall performance of organizations.
There's another survey by Harvard Business Review that you can look up, which sheds light on the gravity of the situation. It says that 84% of respondents report at least one workplace factor that negatively impacts their mental health. In fact, this crisis is becoming so severe that the U.S. Surgeon General even released a framework for mental health and well-being in the workplace, offering guidance for policies, processes, and practices to support millions of employees.
What are the underlying causes of employee stress, and are there ways to identify them early on?
Yes, indeed, there are causes, and they lead to symptoms, which we can recognize and take action on. 
So, to begin with, let's focus on the root causes of stress and mental health, which is crucial if we wish to address employee mental health. And there are major trends prevailing across industries. 
Firstly, there is financial stress. There's a survey done in 2022 that shows that 72% of employees remain stressed about their finances. Dealing with finances clearly has a double effect; it seems to have an effect not only on personal health but on workplace productivity as well.
Next, there are caretaking responsibilities. This is something that we all have to bear, and that's around three-quarters of employees with such caretaking responsibilities, whether for children, aging parents, or disabled family members. It's definitely a challenge to balance work and caregiving, and this is something that goes unaddressed. 
One way to deal with this is through employee engagement activities. Safe and open forms and discussions can be of help in supporting employees to deal with these responsibilities more effectively. 
And there's another factor called anxiety disorder. So, this is something widespread, and I can point out another study by Assocham, which reveals that 42.5 percent of employees in the Indian private sector suffer from a general anxiety disorder or depression. This clearly shows that a significant portion of the workforce silently wrestles with mental health challenges. 
Here too, employee engagement activities can be the solution. Basically, if you implement one, it will create a safe platform for discussing anxiety and provide valuable resources for effective management.
How can various employee engagement initiatives effectively raise awareness about mental health?
As I have already reiterated, employee engagement activities are still one powerful tool that all organizations can use to promote mental health awareness. And there are a number of ways HR leaders and business owners can harness the potential of engagement activities to prioritize employee well-being. 
Let's start with the work environment. A supportive work environment is the first step. And that includes a variety of ways that I can list out. There are team-building activities that you can come up with, and this can be a great way to foster a sense of camaraderie and mutual support among employees. 
It's also important to create open communication channels so that your employees can express their concerns, ideas, and challenges confidently and without feeling judged or evaluated. It would also be good if you could encourage one-on-one meetings regularly between employees and organizational leadership, which is a proven way to build trust and rapport.
Next comes the promotion of skill development and growth. You know, this is one area that I personally feel has more value and can be done by customizing training programs that address the specific skills and competencies required for employees to excel in their roles. As always, such initiatives should make sure to emphasize the value of continuous learning and personal development.
You can also mix up your training initiatives with mental health awareness by adding components related to stress management and emotional well-being.
Another area way is by cultivating empathetic leadership. I cannot stress this enough because having leaders and managers with an empathic attitude plus all the tools, resources, and training goes a long way to support employees through challenging times.
Leaders can also prioritize mental health topics such as emotional intelligence during any discussions and they can also ensure that resources are readily accessible to employees. And more importantly, I feel that organizations should foster a culture of empathy and understanding, where mental health is destigmatized, and support is readily available.
And then there's the work-life balance part. This is something that I have been advocating continually through my work at TGHC and the coaching done for organizations. It's better to start off by offering flexible work arrangements to accommodate employees' diverse needs, reducing stress and mitigating burnout.
You also need to make sure that employees have access to career development opportunities that align with their interests and goals. It's vital to know that a healthy work-life balance can greatly reduce the risk of mental health issues.
And lastly, there's the dire need to implement mental health and wellness initiatives. This can be done through mental health and wellness training programs that equip employees with the tools to manage stress effectively and maintain focus on their jobs. Also, leaders and managers can encourage employees to seek professional help when needed and provide resources and support.
There's more focus on whole-person wellbeing in the wellness industry lately. So, can you elaborate on what this is and why it's important? 
Definitely! Whole person wellbeing is a new approach and I personally think is the best suited to remedy the issues facing individuals in this modern age. It's like what you'd say a new paradigm in employee wellness. 
So, essentially, this is a comprehensive approach to employee wellness that addresses various dimensions of well-being, including physical and mental health. With it, there's seamless access to multiple health services on a single platform, integrating diagnostics, specialist consultations, and counseling. 
Plus, if you look at the benefits side, there is so much to speak of. Firstly, there's higher engagement and lower costs. This actually empowers employees to focus on their specific well-being needs, leading to increased engagement and productivity. 
Offering relevant services throughout the employee journey always led to a higher uptake and a more significant return on investment. It also reduces costs compared to fragmented services from multiple vendors.
There are better health outcomes associated with it. The focus is on personalized care pathways and access to health experts and Whole Person Wellbeing supports employees in adopting healthier lifestyles, resulting in improved health outcomes.
And there's the area where care extends genuinely. What it demonstrates is the organization's sincere commitment to employee well-being, fostering trust, and positively impacting engagement and attrition. Comprehensive reward plans beyond legal mandates act as motivators for the workforce.
Whole person well-being also supports diversity. Like accommodating the unique health risks and needs that diverse workforces have and coming up with means to promote diversity and inclusion through tailored wellness solutions. Additionally, such wellness initiatives can attract talents that seek a supportive work environment and enhance the organization's brand perception. This approach extends the organization's brand to stakeholders and establishes it as a caring entity within the community.
The other benefits include fitness and exercise classes. As we very well know, they encourage physical activity, enhancing both physical and mental health, and also fostering a sense of camaraderie among colleagues. Besides, employees get to de-stress, boost energy levels, and improve their overall well-being, contributing to a healthier and happier workforce.
Another benefit, which I strongly advocate is meditation and relaxation sessions. These help so much in creating dedicated moments of calm during the workday, which is crucial to reducing stress and improving focus and mental clarity. These sessions offer employees practical tools to manage anxiety and promote a sense of inner peace, enhancing their mental resilience and overall job satisfaction.
Peer support groups are yet another key benefit. They provide a safe and empathetic space for employees to connect, share their mental health experiences, and offer emotional support to one another. In other ways, these groups can help reduce any feelings of isolation and bring a sense of community within the organization. Doing so positively reinforces the message that mental health matters and is a shared concern, which is one area we have been focusing our efforts on. 
And there are support groups for maternity programs, new & expectant parents, women's health, smoking cessation, etc. that are gaining great traction in the corporate space. 
So, yes, that sums up all of the benefits gained from such an initiative. 
Could you tell us about some of the success stories where such wellness initiatives have achieved significant positive outcomes?
Oh, certainly. All these years since we started off, our team have been so proud to have been driving such positive changes in so many individuals' life and organizations. 
Two of them really stand out, one is an American multinational pharmaceutical and medical technology company. They had a remarkable achievement of an 80% Healthiest Workforce Score among its leaders and managers reflects the potency of these approaches, thanks wholly to the potency and effectiveness of these approaches. 
They not only bolstered employees' physical and mental well-being but were also able to focus on emotional and financial well-being, which in turn helped nurture a profoundly positive organizational culture. It essentially positioned this company as a beacon of holistic employee well-being by offering support for their employees' professional and personal lives, which instilled trust and commitment. 
Another success story that I can point out is a British multinational consumer packaged goods company. Their well-being initiatives have borne fruit, with an impressive endorsement from their employees. 
In fact, in 2022, an overwhelming 82% of office employee survey respondents and 84% of factory employee survey respondents expressed their agreement that this company genuinely cares about their well-being. 
These high levels of employee satisfaction reflect the company's commitment to nurturing a thriving workforce through comprehensive well-being programs and support systems. And their dedication to employee well-being is very much evident in these resounding affirmations from their workforce.
As we wrap up our conversation, it's evident that HR leaders and business owners play a pivotal role in addressing the pressing issue of employee mental health. By shining a light on mental health awareness through engaging activities and comprehensive well-being programs, organizations can place employee well-being at the forefront.
In our journey through the complexities of today's workplace, it's absolutely crucial to nurture a supportive atmosphere, encourage skill development, embrace empathetic leadership, prioritize work-life balance, and implement mental health and wellness initiatives. Together, we can cultivate resilient and thriving workforces that are well-equipped to confront the mental health challenges of today and the future.
Build a culture of continuous learning with Skill Lake's state-of-the-art people development platform. Give your employees professional training to help them excel in their job roles and propel your business to greater efficiency and success.
Start Today