How Can Feedback Foster Employee Development Opportunities?

The Chief Human Resource Officer (CHRO) and Senior HR managers are crucial to an organization's growth. Earlier, the HR department's primary focus was recruiting, onboarding, and supporting employees. Now, the responsibility of these leaders has significantly changed, and they carry the responsibility of influencing an organization's culture, encouraging innovation, and boosting employee engagement. Most organizations consider feedback as the key to increase employee performance and engagement. However, feedback alone cannot satisfy a workforce's need for growth and progress. 
According to a recent Gallup poll (1), only 26% of employees believe feedback helps them considerably improve their work performance. This study underscores that, while feedback remains a cornerstone of employee development, more is needed to ensure optimal performance and growth. Undoubtedly, developing a healthy and effective team necessitates a more all-encompassing strategy that goes far beyond feedback.
Feedback: What is it, and why does it matter?
Feedback provides valuable insights into one's strengths and areas that need improvement. Constructive feedback offers specific suggestions for growth, allowing individuals to enhance their skills and performance. This guides individuals in refining their tasks and responsibilities. And, improves their performance and efficiency, contributing to personal success and the organization's growth. However, more than merely providing feedback is essential for personal development, relationship-building, and achieving individual and collective goals. 
What is good feedback?
Good feedback is constructive and realistic comments from people or teams to promote development, improvement, and successful outcomes. It provides explicit, forward-looking, understandable, and situation-appropriate observations, recommendations, or insights. It aims to assist employees in understanding their strengths and potential development areas to accomplish their goals. It is polite and well-structured.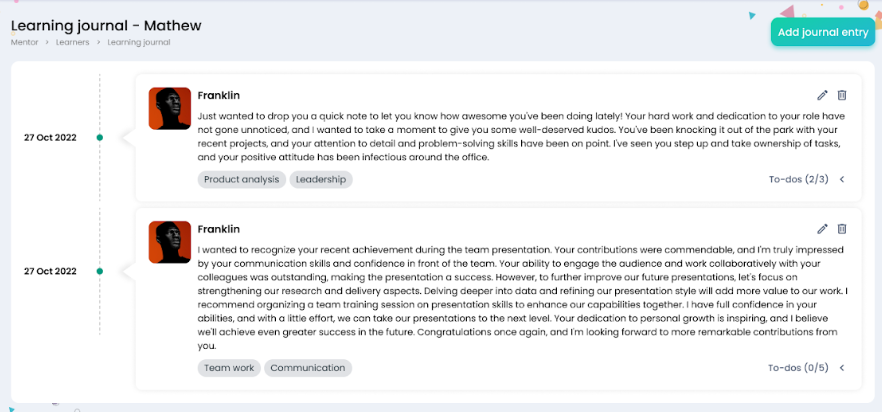 Checklist for Good Feedback:
Suggests improvements for future actions rather than dwelling on past mistakes.
Good feedback is clear and provides concrete examples that help the employees understand improvement areas.
     Actionable and Applicable
It should be actionable,  allowing employees to implement necessary steps or directions for achieving better results.
     Ideas or Thought-starters
Feedback that offers ideas or thought-starters helps individuals consider alternative approaches or perspectives they might not have initially thought of.
Good feedback is meant to foster improvement rather than criticism. It's framed in a way that encourages growth and progress.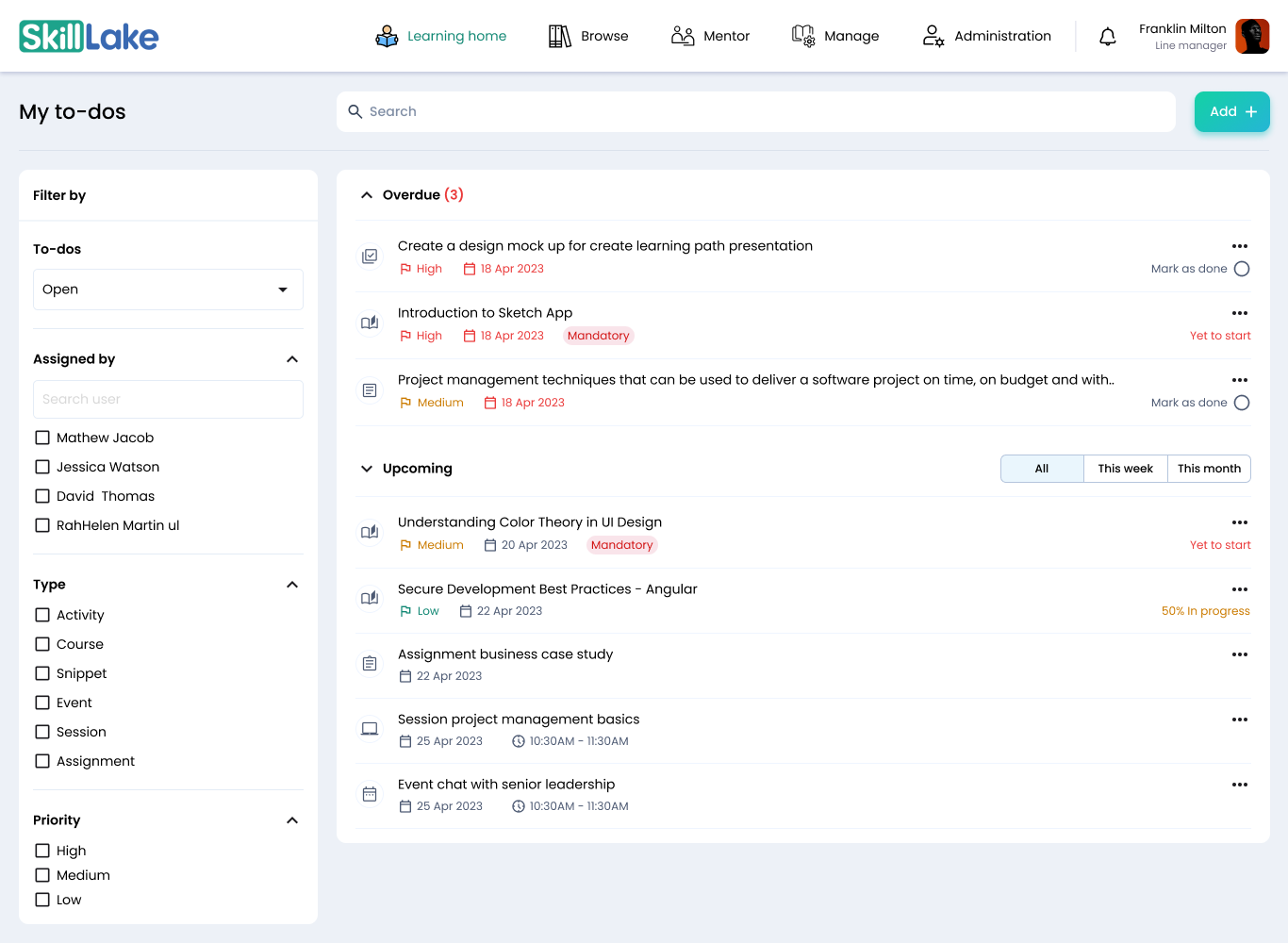 Is feedback by itself adequate?
Feedback has its limitations, even though it is a crucial part of performance improvement and progress. When considered alone, feedback sheds light on past performance and problem areas.  Organizations should consider feedback only as the primary tool for direction and evaluation. However, its efficacy can be increased when combined with other developmental techniques. Understanding the challenges and drawbacks of feedback is crucial to move beyond relying entirely on feedback. By acknowledging these issues, organizations can prepare for a more comprehensive and effective strategy to promote employee development.
The common challenges in feedback:
Feedback frequently concentrates on specific tasks or projects. It might not offer a thorough knowledge of a worker's long-term professional aspirations, personal development objectives, or general skill development requirements.
Feedback frequently discusses performance. This reactive nature might only partially support employees' future success or proactive skill-building.
For employees, receiving feedback, particularly critical criticism, can be emotionally draining. This emotional impact may reduce their motivation and involvement if no other support exists.
Managers or supervisors frequently give traditional feedback. A more well-rounded development strategy allows employees to share their goals, ask for advice, and work together for professional growth.
     Lack of comprehensive skill-building
While feedback identifies areas that need work,  only at times does it provide a clear road map for skill development. Finding further mentorship, training, or educational possibilities is also essential.
How to provide effective feedback?
If provided appropriately, feedback can strengthen ties between workers and managers, increase trust and communication, and give opportunities for employees to grow.  To ensure feedback effectiveness, we need to communicate well and consider how helpful feedback is in professional development.
1. Impactful delivery
As discussed earlier, there are numerous challenges associated with feedback. A major one is the willingness of the employee to accept it. To elicit a reactive response, you must get beyond obstacles like mistrust, uncertainty, and doubt. One of the most significant ways to reduce it is by developing trust. The way the feedback is communicated and the relationship already built is crucial in this aspect. The objective should be to make the criticism more constructive than negative. 
     One effective approach is to frame feedback through suggestions or inquiries consistently.
     Another strategy involves maintaining a balance between providing negative feedback and positive feedback.
     When it's necessary to emphasize adverse aspects over positive ones, always maintain a balanced and neutral tone.
2. Focus on learning and development.
Effective feedback is a valuable tool that addresses current issues or areas of improvement. It should help individuals or teams enhance their performance in the future.  When recipients understand where they fell short or what they should do, they become better equipped to make meaningful changes. 
     Effective feedback includes actionable steps, resources, or suggestions for future development, enabling individuals to acquire new skills and knowledge for future benefit.
     The goal of effective feedback extends beyond correcting current mistakes; it fosters ongoing growth and development. This approach cultivates a continuous learning and development culture.
How does feedback facilitate growth and a learning culture?
Feedback facilitate growth and learning by effectively incorporating upskilling and reskilling opportunities. It should highlight specific skill gaps or areas where an individual or team needs improvement.
The feedback should align personal or team goals with skill development needs. The HR team should include training opportunities, resources, or access to Learning Management Platforms to help employees bridge these skill gaps.
The feedback culture that promotes upskilling and reskilling opportunities creates a supportive learning environment, resulting in a positive relationship with employees and enhanced productivity.
Tips to go above and beyond feedback
To provide more than just feedback and offer valuable support and guidance, consider the following approaches:
     Go beyond feedback by providing ongoing guidance and mentorship.
     Help employees navigate challenges and make progress in their personal or professional life. 
     Rather than identifying areas for improvement, work together to define specific, achievable goals and a plan for reaching them. 
     Offer training opportunities or recommend resources such as Learning Management Platforms, books, courses, or workshops.
     Maintain open lines of communication through regular communication. 
     Acknowledge and celebrate achievements and improvements. 
     Tailor-make approach to meet specific needs and preferences. 
To sum it up,
The role of CHROs and senior HR managers has significantly shifted from recruiting and onboarding to shaping organizational culture, fostering innovation, and enhancing employee engagement. Though feedback is crucial in boosting employee performance, more is needed to meet these objectives. It is important to ensure feedback is forward-focused, actionable, and aimed at improvement.
With attention to detail and bringing in more compassion, the HR team and the managers can overcome the limitations of feedback, like limited context, a reactive approach, emotional impact, one-sided communication, and a lack of comprehensive skill building. Organizations should offer ongoing guidance, mentorship, goal-setting, training opportunities, and open communication to ensure the effectiveness of feedback and support employee development. 
Build a culture of continuous learning with Skill Lake's state-of-the-art people development platform. Give your employees professional training to help them excel in their job roles and propel your business to greater efficiency and success.
Start Today