Closing the Skills Gap through Upskilling & Reskilling: 5 Effective Tactics

In business today, the skills gap presents an increasingly formidable challenge. How can businesses bridge this gap and prepare for the future? This article explores upskilling and reskilling strategies, the role of digitization, and the importance of continuous training and labor retention. 
The Skills Gap: A Growing Concern
In today's business, a pressing challenge that looms large is the skills gap. This term signifies the disparity between the skills employers require and those that employees possess. 
An alarming 87% of businesses [1] are currently wrestling with this issue or foresee it in the near future, highlighting the urgency of addressing the skills gap for businesses to thrive and survive.
We attribute this to multiple factors.
The rapid pace of digitalization, the pandemic and global macroeconomic uncertainties have led many firms to rethink their business priorities. This has created a demand for new skills and accelerated the obsolescence of existing core competencies. In many sectors, the pace of digitalization has been so rapid that firms are unable to upskill their workers fast enough to cope with the changes, leading to a widening skills gap.
Adapting to flexible work arrangements, including hybrid models, necessitates leaders and managers to excel in emotional intelligence and interpersonal skills. Interestingly, even non-managerial employees are now expected to hone their interpersonal abilities to levels previously not required. Most employees remain unclear about the skills needed for different roles, and there is often an expectation mismatch between what employers want and what employees perceive as important. Understanding these gaps will be instrumental in creating a workforce that is prepared for the future.
The skills gap is a dynamic issue, continually influenced by market and technology trends. Automation and digitization are reshaping the labor market. Technological advancements in Robotic Process Automation, Artificial Intelligence, and Machine Learning are transitioning tasks from human hands to machines, diminishing the demand for previously sought-after skills. Concurrently, this shift is escalating the requirement for new technical and digital competencies. Competencies once considered niche, are now deemed essential even for roles that traditionally didn't require them.
This shift permeates all sectors, from manufacturing to healthcare, education, and retail. Companies need to evolve or face the risk of obsolescence. Yet, many find it challenging to keep up with the rapid pace of change, leading to an ever-widening skills gap. Those that fail to address this gap risk compromising their competitive advantage and market relevance
Senior leaders often complain that the lack of skills within their organization represents one of the top barriers to implementing strategies needed for their business to evolve. Some workers' skills may have atrophied while they experienced unemployment during the pandemic, and getting employees back up to speed is a challenge that hiring managers will now need to address.
So, how can businesses equip their workforce with the necessary skills for the digital landscape? How can they anticipate and prepare for future skills needs? These are questions businesses must grapple with as they seek to bridge the skills gap. In the following sections, we will explore upskilling and reskilling as effective solutions.
As we delve into these strategies, consider your own organization.
     What skills are in high demand in your industry?
     How is your business addressing the skills gap?
     Are you prepared for the future?
Upskilling and Reskilling: Effective Strategies to Bridge the Gap
As businesses grapple with the skills gap, two approaches have emerged as effective solutions: upskilling and reskilling. While these terms are often used interchangeably, they refer to distinct approaches to workforce development.
Upskilling refers to the process of enhancing existing skills. It's about taking the skills that employees already have and refining them to meet the evolving demands of their current roles. For instance, a marketing professional might upskill by learning how to use new digital marketing tools or techniques.
Reskilling, on the other hand, involves training employees in entirely new areas to prepare them for different roles within the organization. This is particularly useful when technological advancements render certain roles obsolete. For example, a manufacturing worker whose job is automated might be reskilled to manage or maintain the automation technology.
Creating an effective upskilling or reskilling strategy requires a deep understanding of your organization's needs and the potential future direction of your industry. Such a strategy should be tailored to the specific needs of your organization and your people. This means considering factors such as the business's strategic goals, the existing skill sets of employees, and the resources available for training and development.
We suggest 5 different tactics below, which can be customized to help form the core of an Upskilling or Reskilling strategy.
An effective starting point to tackle the skills gap is to quantify it. This involves conducting a comprehensive projection of the skills and competencies your organization will require to implement its strategy over the next three years or beyond. This process requires insightful conversations among senior leadership, heads of business units, and R&D teams, led by the Chief Human Resources Officer's team or by a senior leader chosen by the CEO. Incorporating this into the strategic planning process can be beneficial. Our experience suggests that being clear and specific in defining essential skills aids in generating more actionable insights.
     Look Internally Before You Search Outside
Before seeking talent externally, consider the skills that already exist within your organization. A system audit can help catalog in-house talent and compare these with the areas in demand. This information can then be used to plan internal job mobility and flexible career paths. The real gaps may often be less than originally perceived and may need less external hiring, providing a cost-effective solution to bridge the gap.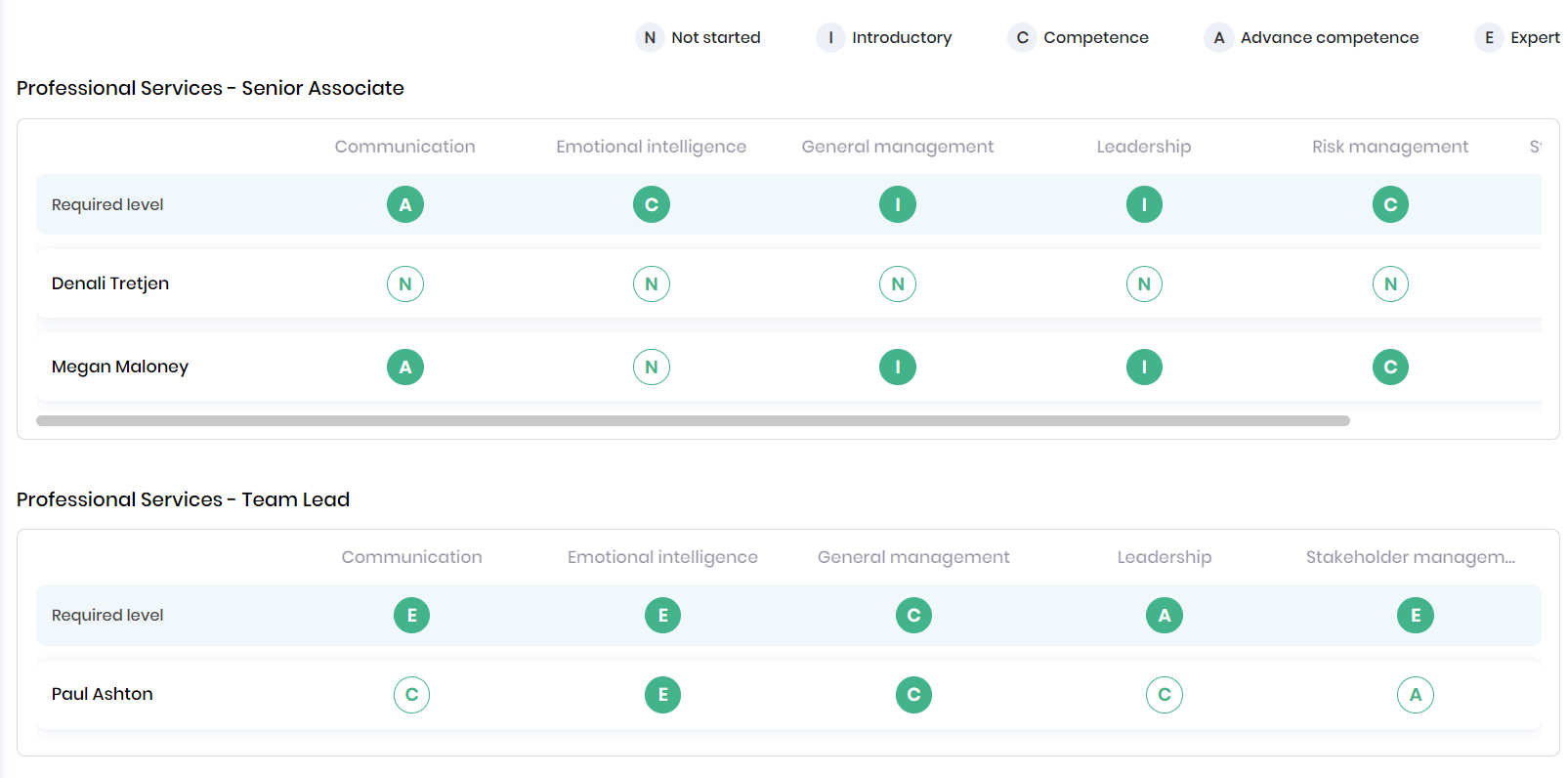 Create a Learning Culture
To address skill gaps, organizations typically launch pilot programs or focus on one unit. While these projects are important, they are too narrow to deliver the impact that modern businesses often need. The real impact often comes from learning that's contextual, real-time, customized and actionable. This requires cultivating a learning culture across the organization. Continuous feedback, career pathing, and skills-based performance management can all help here. Connecting these to the organization's core values acts as a catalyst for change
Our experience shows that high-impact and agile organization-wide upskilling is often best achieved through micro-content like articles, short videos, and podcasts, rather than through traditional courses which need a high investment of time.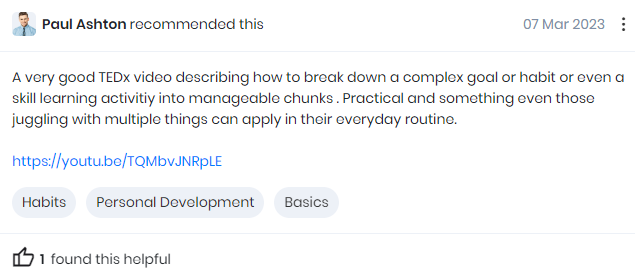 Empower Employees to Learn and Contribute
Creating your strategy may require you to re-analyze what your employee value proposition offers in terms of learning and growth. Often you may discover that what you have is a one size fits all approach that finds a compromise between business goals on one hand, and aggregated employee needs on the other. It need not be this way. Digital technologies can introduce greater flexibility, allowing employees to select learning channels, paths, and options that best suit them. Employee-led skilling initiatives, such as cohort-based learning, in-house events, and cross-functional coaching and mentoring, can not only bolster your skilling strategy but also enhance engagement and morale. Our experience indicates that messaging centered on employability and career advancement tends to yield better results than those solely focused on learning."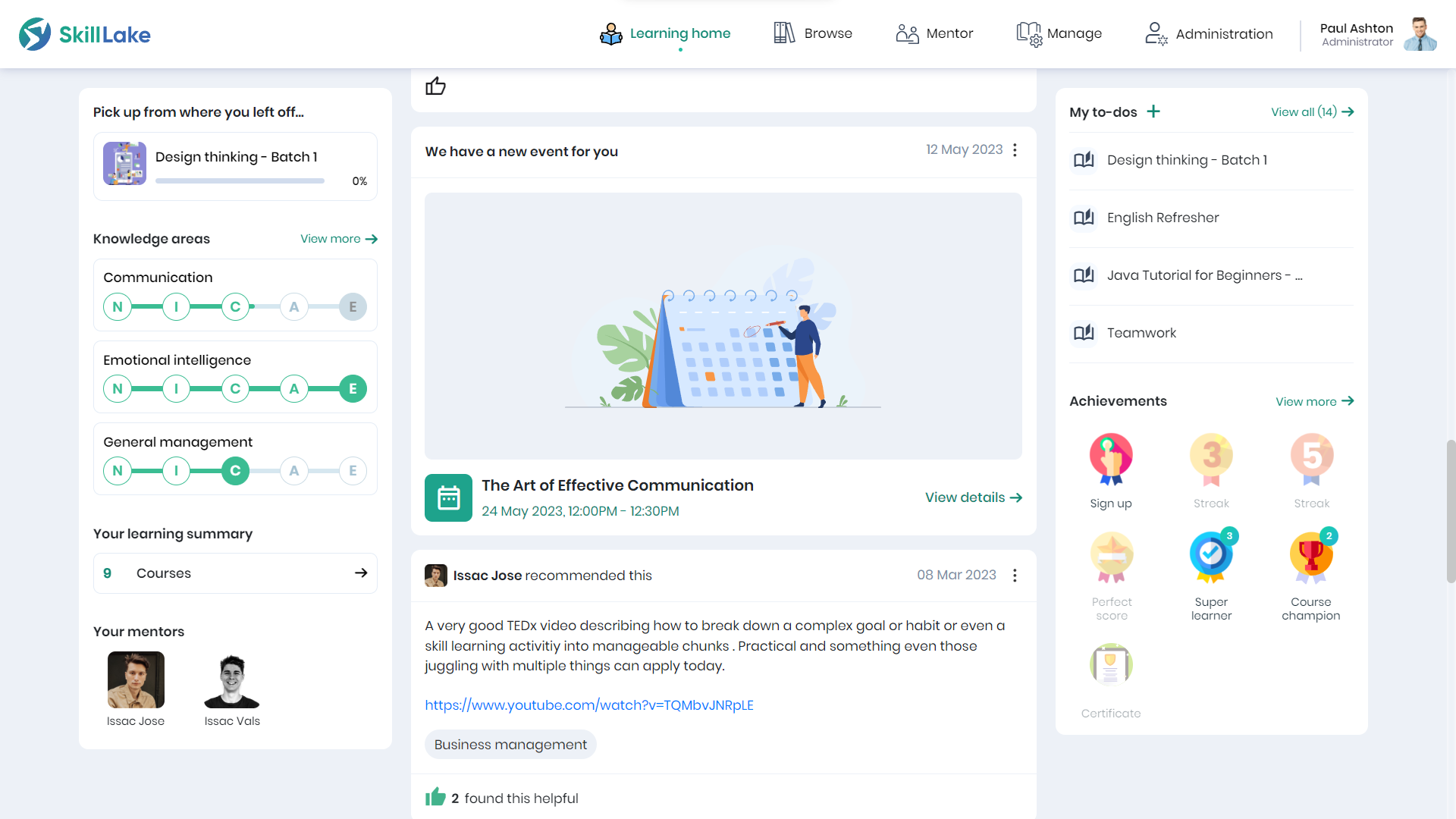 Collaborate to Deepen the Talent Pool
Filling some of the gaps may require a nuanced balance between reskilling and hiring. Solely focusing on hiring can be cost-inefficient and may yield particularly low returns in an unstable talent market. When it comes to highly specialized skills, multiple firms vying for the same talent pool can lead to a collective talent shortage in the short term. This can be circumvented through collaboration – joining forces with other companies to share talent, co-invest in training and talent development, or swap mentorship programs. While this requires a shift in mindset, it's an effective strategy when specialized skills are difficult to source or cultivate internally..
As you reflect on these strategies, consider how they might apply to your organization.
     What skills could be enhanced through upskilling?
     What new areas of expertise could be developed through reskilling?
     How can you tailor these strategies to meet the unique needs and goals of your business?
In the next section, we will delve deeper into the future of work, exploring the importance of digitization, continuous training, and labor retention in bridging the skills gap.
Adapting for the Future: Continuous Training, and Labor Retention
As we navigate the complexities of the skills gap, it's clear that the future of work will be shaped by several key factors: digitization, continuous training, and labor retention.
As technology continues to evolve, businesses must adapt to stay competitive. This means not only implementing digital tools and processes but also ensuring that employees have the skills to use them effectively. Digitization presents both challenges and opportunities, and businesses that can harness its power will be better positioned to succeed in the digital age.
Continuous learning with actionable feedback is another crucial component of the future of work. As the pace of change accelerates, the shelf-life of skills is decreasing. Both employees and organizations have to keep up.This means providing employees with opportunities to learn new skills and enhance existing ones, whether through formal training programs, on-the-job learning, or other forms of professional development. Given the short shelf life of skills immediate feedback and course corrections are critical to secure alignment across all levels.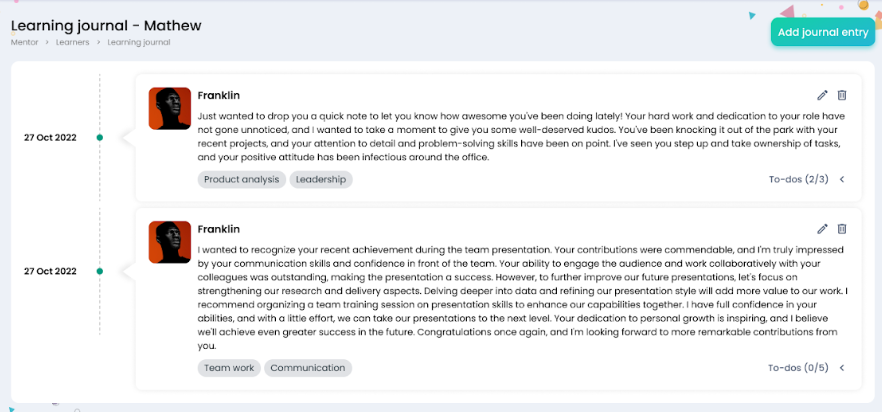 Finally, labor retention is key. In a competitive job market, businesses must work hard to attract and retain top talent. This means creating a workplace where employees feel valued, challenged, and engaged. Reskilling and upskilling play a crucial role in this, as they not only equip employees with the skills they need to succeed but also show them that the business is invested in their growth and development.

As we look to the future, these factors will play a crucial role in shaping the workforce and bridging the skills gap.
     But what does this mean for your business?
     How can you leverage digitization, continuous training, and labor retention to your advantage?
     And how can you ensure that your workforce is prepared for the challenges and opportunities that lie ahead?
In conclusion, addressing the skills gap is a continuous journey. Through strategic upskilling and reskilling, embracing digitization, and fostering continuous learning, businesses can build a future-ready workforce. As we navigate this evolving landscape, the question remains:
     Is your organization prepared to bridge the skills gap and seize the opportunities of the future?
Build a culture of continuous learning with Skill Lake's state-of-the-art people development platform. Give your employees professional training to help them excel in their job roles and propel your business to greater efficiency and success.
Start Today