6 Essential HR Trends in 2024 for Organization Growth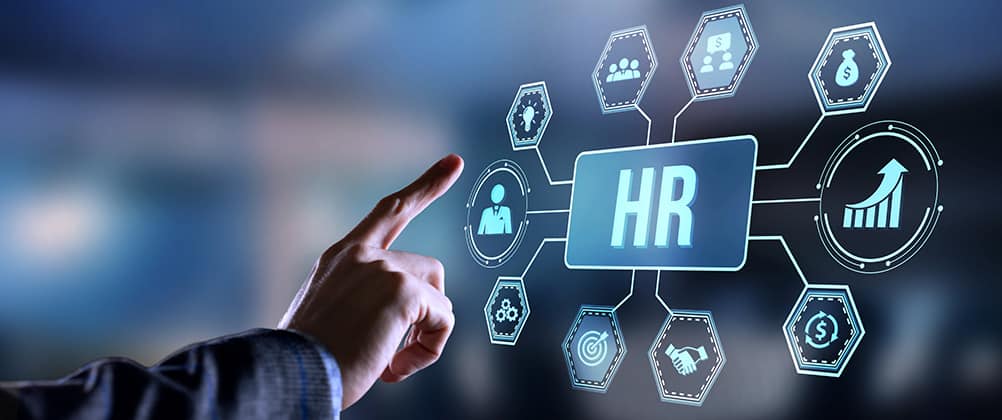 In a world reshaped by the pandemic, businesses face new challenges in keeping their operations smooth, especially regarding their employees. The crisis has dramatically changed the work environment, pushing companies towards remote and virtual workspaces quicker than expected. As 2024 approaches, HR teams are dealing with the effects of these changes, like keeping remote employees engaged, ensuring they are productive, and encouraging ongoing learning and development. This new work environment requires more than just flexible locations; it demands a new approach to how companies understand, communicate, and support their employees. At the heart of this shift, HR needs to lead the way with clear vision, understanding, and creative solutions.
     What's next for HR trends in 2024?

     What new trends will define the workplace?
How can HR get through these changes and use them to create a happier, more efficient, and dedicated workforce? This blog will address these critical questions, looking at the key trends that will transform HR management in 2024 and beyond.
The HR trends of 2024 in brief:
     Work From Anywhere (WFX)

     Recruitment to Retirement Skilling

     Skilling 

     Digital Transformation of HR 

     Organization Culture

     Employee Experience
1. Work from Anywhere- A Tug of War
As we transitioned back to traditional office settings, there was a profound shift in how we viewed work. In 2023, the hybrid work model, which blended office, remote, and home-based positions, continued to dominate. Research and discussions with CHROs in India's tech sector revealed a distribution of about 70% working from home and 30% in the office. Some companies mandated 2-3 days in the office, while a few opted for 100% return. Flexibility was given to teams and managers to tailor return plans.
Key HR Best Practices Are Mentioned Below:
      Transparent communication at all levels, regardless of the return policy.

      Organize diverse events like relationship-building gatherings, innovation sprints, hackathons, and CSR initiatives to make the office enticing.

      Expanding to Tier II and III locations by establishing satellite offices and co-working spaces.

      Personalized onboarding to help new hires connect with the culture and integrate into the team.
2. Talent Acquisition Trends
Amid an unprecedented surge in hiring, CHROs are recalibrating their strategies. This involves implementing a hiring freeze, increasing the recruitment of fresh talent, focusing on precise hiring, and promoting internal job rotations. The prolonged COVID-19 lockdowns and voluntary isolation disrupted in-person social interactions and blurred work and personal life boundaries. This amplified concerns regarding employee mental well-being.
Key HR Best Practices Are Mentioned Below:
     Prioritizing mental well-being through programs focused on work-life balance, wellness apps, counseling, and support groups.

     Exploring diverse perspectives on moonlighting and experimenting with internal gig platforms and talent marketplaces. Some are open to external gig projects with proper approvals.

     Companies are investing in platforms to promote open positions as part of their internal hiring practices.
3. Skilling
| | |
| --- | --- |
| BEST PRACTICES – Managers | BEST PRACTICES – Employees |
| Establish streamlined processes and a supportive culture to reduce attrition and boost workforce engagement. | Organize tech fairs, gig projects, monthly learning days, and interactive online training programs. |
| Develop guidelines, frameworks, and documentation to manage hybrid teams effectively. | Conduct regular assessments to identify future skills requirements and proactively design upskilling/reskilling programs. |
| Train managers on employing empathy, personalized connections, and behavioral techniques to connect with team members. | Implement in-person training sessions to enhance employee engagement. |
| Mandate certifications to enhance managers' team management capabilities. | CHROs are focusing on Gen AI, augmenting employees' data-driven analysis abilities, and providing training on AI usage. |
4. Digital Transformation of HR
Hybrid work has broadened organizational horizons, with technology as a vital tool for sustaining employee engagement, collaboration, communication, project management, career growth, and learning and development. HR teams are emphasizing upskilling programs and implementing AI-driven career pathways to facilitate employees in acquiring pertinent skills and competencies. This signifies a pivotal shift towards a tech-enhanced workplace.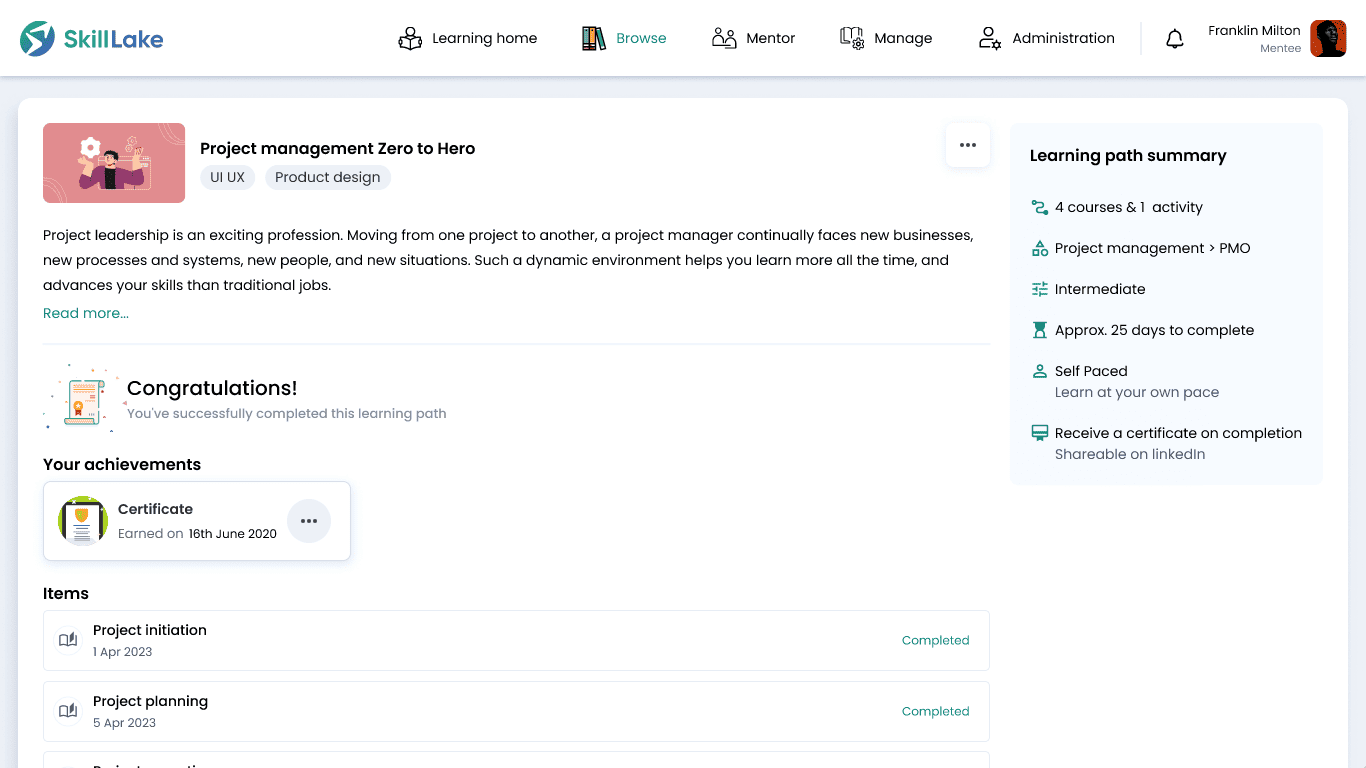 Key HR Best Practices Are Mentioned Below:
     Utilizing AI/ML-powered apps to empower managers to understand their team's preferences and needs better.

     Implementing practical applications of Gen AI and the metaverse to integrate into your organization's systems, optimizing employee-based programs.

     Leveraging platforms like Yammer, similar tools, and chatbots designed to facilitate independent learning.

     Utilizing tools that facilitate tracking employee skill requirements and enable assigning job roles based on these skills.

     Harnessing sentiment analysis tools for monitoring real-time employee sentiments and engagement.

     Employing tools dedicated to project management, time management, productivity enhancement, and more. These productivity hacks are instrumental in streamlining workflows and optimizing output.
5. Organization Culture
CHROs stress the importance of preserving organizational culture in the hybrid work model. A related concern is instilling this culture in the newer workforce, especially recent graduates and pandemic-era hires. HR and CXOs are concerned about the dilution of culture and values.
To address this, companies are banking on a return to the office as a potential solution. They are actively working to make the return to the office an attractive proposition rather than a mandatory one.
Effective HR Practices Are Mentioned Below:
     Actively review their current policies and HR processes to ensure suitability, efficiency, and effectiveness in the present environment.

     Senior leadership is actively engaging with employees through travel and face-to-face meetings. This includes interactions with women leaders in specific regions, new hires, first-time managers, and more, aiming to instill the organization's core values.

     Leveraging alumni networks to facilitate continuous engagement between current and former employees, fostering a sense of community and shared values.
6. Employee Experience
Employees' experience is shaped by the kind of work they do and the place they work in. It's also influenced by the company's culture, flexible policies, technology, and how fair and inclusive they are. HR teams, responsible for managing employees, are evolving their approach. Rather than solely ensuring that employees have a positive work experience, they're now focused on providing employees with an excellent overall life experience.
This means they're talking less about things like how much money employees make and more about things that might not be about money, like giving employees the freedom to work from different places, helping them grow in their careers, making sure they're happy with their jobs, creating a positive work environment, and making sure everyone shares the same goals.
Best HR Practices Are Mentioned Below:
      Treating employees like valued individuals or customers. Listen to their perspectives and be open to diverse opinions.

      Showing immediate and visible appreciation for their work.

      Encouraging open dialogues to understand various aspects of their work experience, which helps create a more positive and engaged workplace. Regular mentoring can help align their progress with their career aspirations.

      Maintaining a focus on holistic wellness, covering physical, financial, social, and mental/emotional well-being.

      Providing personalized career roadmaps and flexibility for employees to evolve in their roles. Implement specific career advancement programs for employees at risk of leaving to reduce attrition.
How Does An LMS Help With Maintaining Best HR Practices?
Utilizing an LMS presents substantial opportunities for enhancing HR functions and overall organizational effectiveness.
     An LMS allows HR to create personalized learning paths that engage employees, tailored to their specific job roles, learning preferences, and career goals.

     It fosters continual development and engagement by enabling learning at the learner's convenience, anywhere and anytime.

     An LMS offers employees a variety of courses and resources, helping them gain the essential skills and competencies that align with their current duties and future career ambitions.

     Including social and collaborative learning features within an LMS promotes knowledge sharing and skill development.

     Organizations can significantly cut logistical costs tied to traditional training by adopting virtual learning environments, such as travel, accommodation, and physical materials.

     Roll-out training, a benefit of LMS, assists HR in reaching a large audience simultaneously, eliminating common issues related to session scheduling and venue booking.

     Advanced features of an LMS include analytics and reporting that enable HR teams to track and examine learning data, identify trends, uncover gaps, and pinpoint areas for improvement.

     HR can gather immediate employee feedback via surveys and feedback mechanisms integrated into the LMS, evaluating the effectiveness of learning initiatives and fostering ongoing enhancement.

     LMS platforms simplify the management and tracking of compliance training, ensuring all employees meet the necessary regulations pertinent to their roles.

     An LMS streamlines certification management, ensuring that industry standards consistently update personnel's qualifications.

     With an LMS, HR professionals can collaborate with employees to formulate and oversee detailed career development plans that align learning opportunities with personal aspirations and organizational objectives.
Conclusion
The LinkedIn Employee Well-Being Report highlights that:
"Opportunities for learning and development" are the primary factors influencing workplace culture.

This insight emphasizes the vital function that Learning and Development (L&D) leaders need to perform in fostering employee engagement. 
Learning management systems (LMS) shape how organizations conduct online training. A robust corporate LMS is not just a convenience but a necessity, enabling the workforce to keep pace with the ever-shifting demands of the business world. It empowers leaders to evaluate employees' competencies, pinpoint areas where skills need improvement, and customize corporate training initiatives to boost their capabilities.
Skill Lake is a versatile and flexible tool that empowers organizations to cultivate a culture of continuous learning and skill enhancement. As organizations navigate the dynamic digital landscape, Skill Lake catalyzes success. AI-driven personalized learning, comprehensive competency management, accountability features, adherence to SCORM standards, and user-friendly administrative capabilities collectively position Skill Lake as the ideal solution to fuel the growth and advancement of the workforce. 
Bonus
Build a culture of continuous learning with Skill Lake's state-of-the-art people development platform. Give your employees professional training to help them excel in their job roles and propel your business to greater efficiency and success.
Start Today