Learner Profile – Learning Plan for Mentors
Mentors can monitor and guide their learners on Skill Lake by clicking on the "Mentor" tab on top. Here they can see the learner details like last login date, count of assigned courses, and self-enrolled courses. They can click on each learner to navigate to the learner's profile.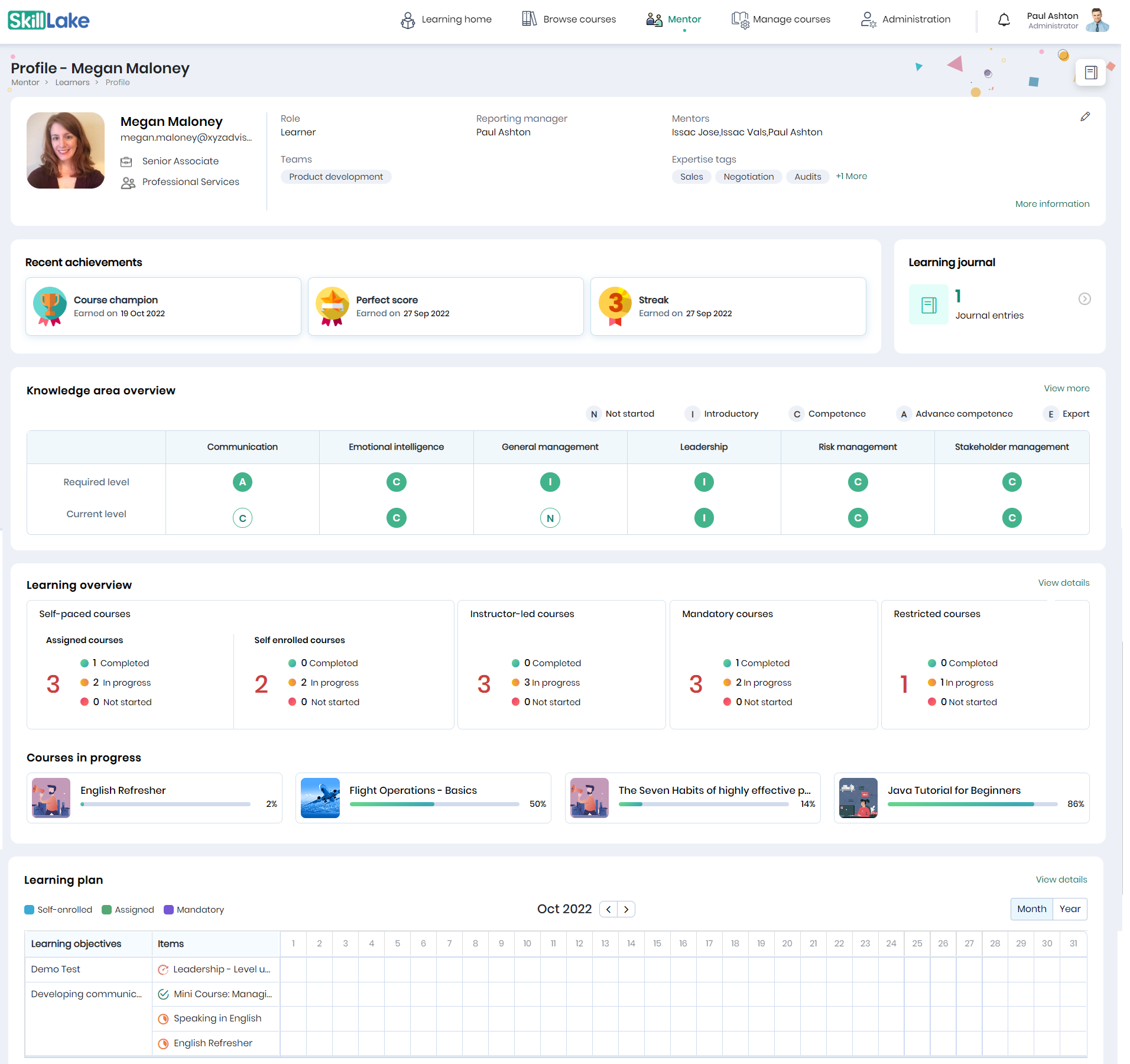 The mentor can view the learner's profile details, view/update learning journal, knowledge area,  learning overview, and learning plan. The learning profile displays the details such as learner's name, designation, profile picture, department, reporting manager, expertise tags (tags allow the learner to be identified for specific technical expertise), and profile summary.