Assigning Courses to Departments
The Administrators can assign courses to various departments in the organization. This will enroll all learners of the department in that particular course. Click on the Administration tab and Departments menu on the left side.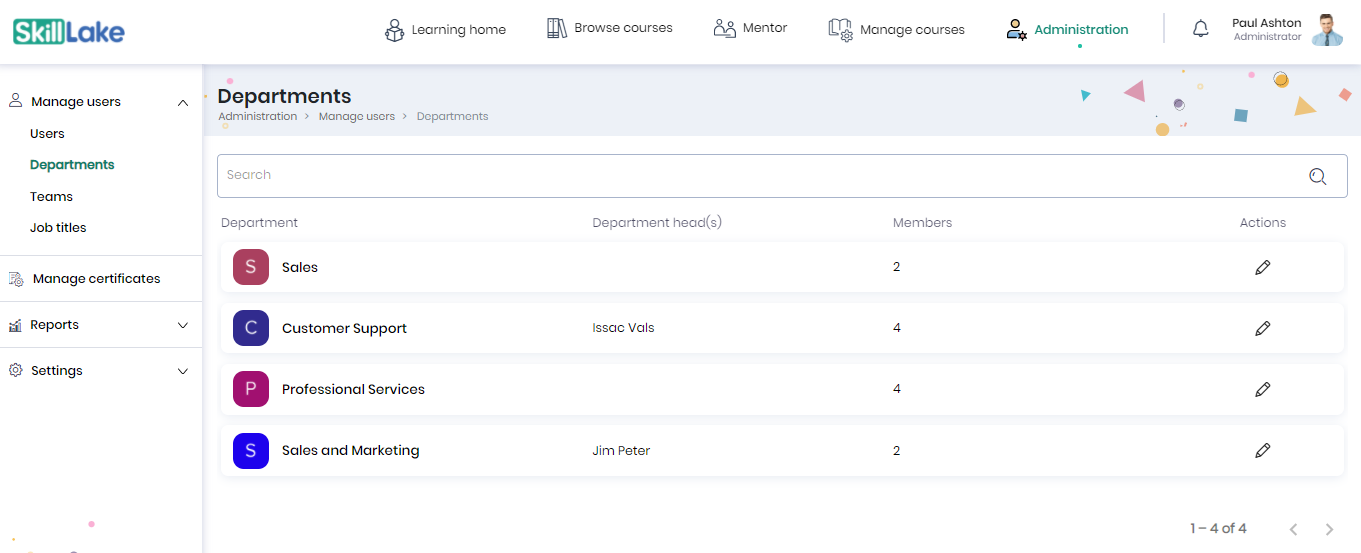 Click on the department to which you want to assign the courses and click on the Group Enrollments tab.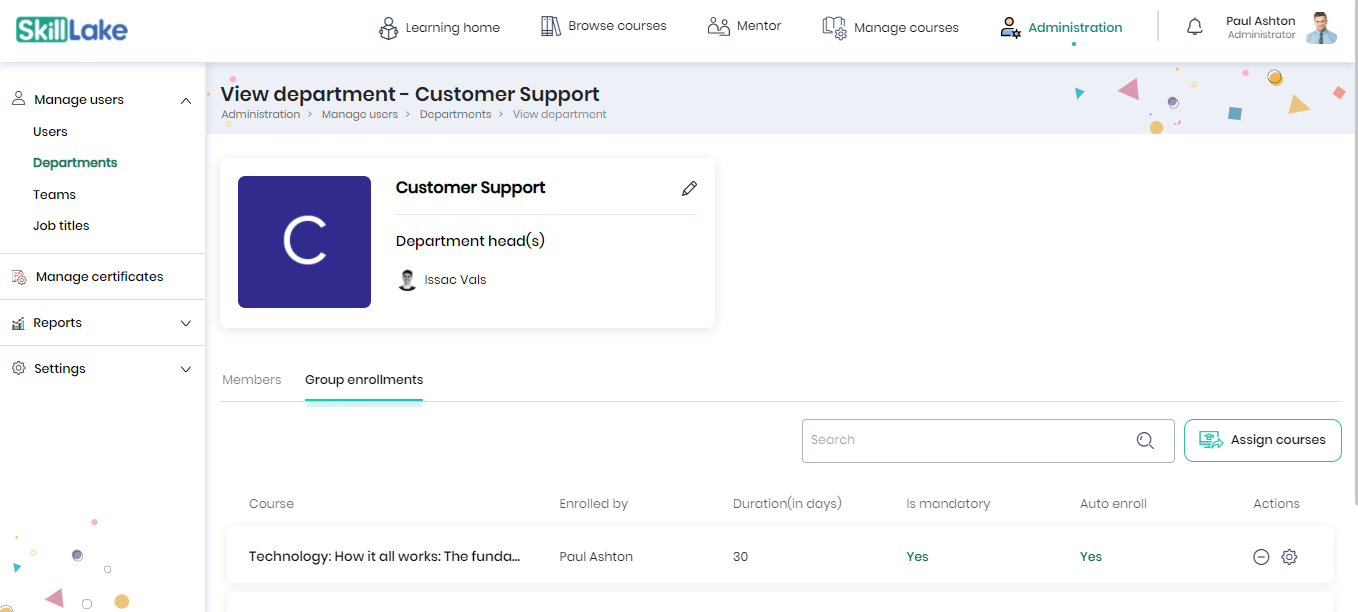 Click on the Assign courses button, to select the courses you want to assign to the department members.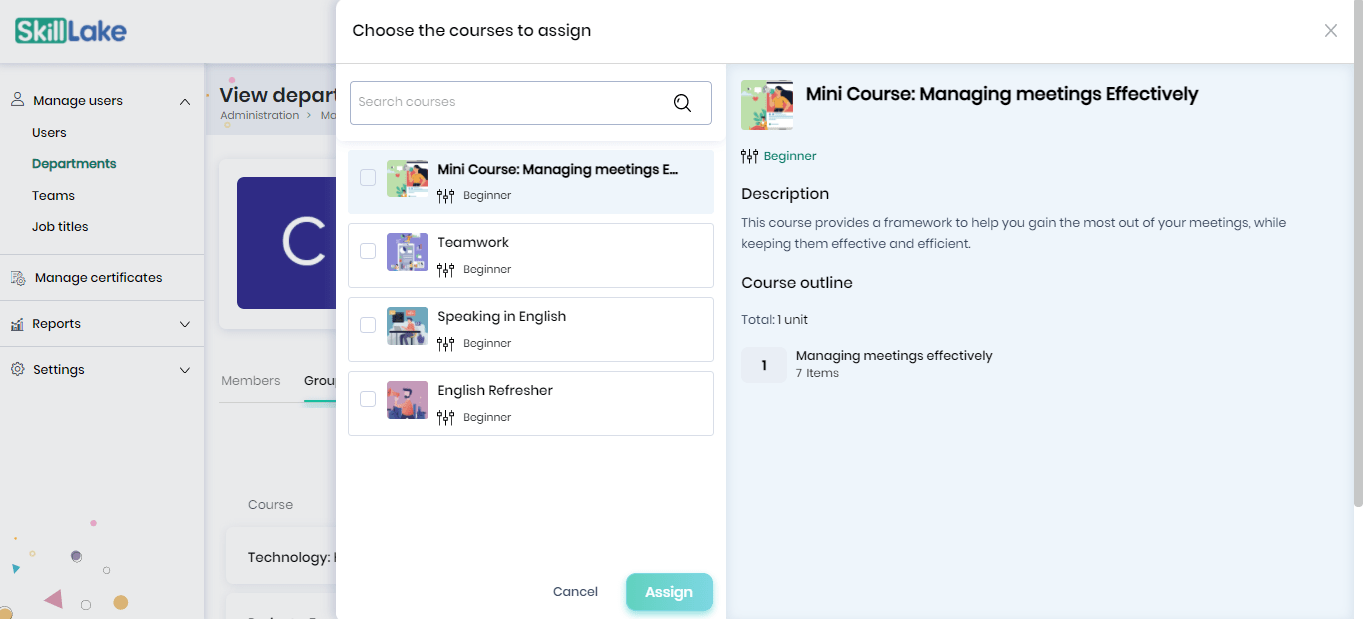 Click on the Assign button after selecting the courses from the pop-up. The courses assigned will be displayed in the Group enrollments tab.